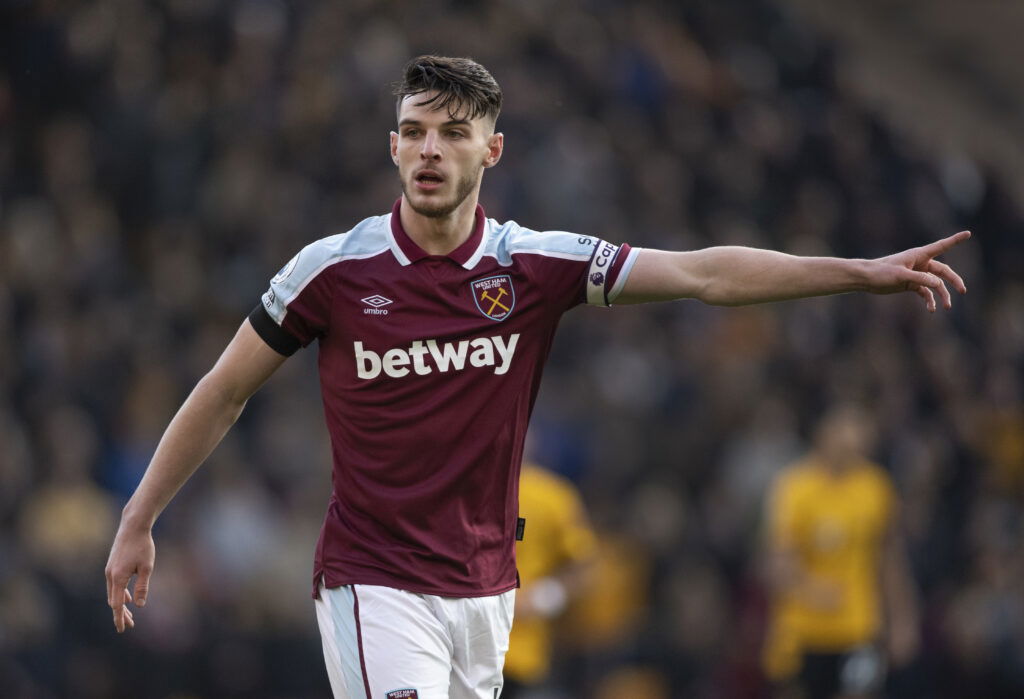 Any hopes Chelsea may ever have held of signing Declkab re dead and buried.
The near non stop speculation is finally over with the media reporting that the club could run out of money in 17 days.
The Russian invasion of the Ukraine is obviously has become the most tragic situation in the world for years but the sanctioning of Roman Abramovich has left Chelsea in total chaos as a Premier League club.
There seems no end to their problems with the Rice scenario now a forgotten dream with the tables turning sharply and maybe the Hammers looking to sign players from Stamford Bridge.
With so many issues affecting the club the biggest question of all maybe whether they can even finish the season and talks with the Government are now expected on how they can do so.
The club could lose millions in sponsorship revenue  with Shirt sponsors Three having put their   £40m agreement on hold and kit suppliers Nike, who agreed a 15-year, £900m deal with Chelsea in 2016, are considering walking away. That would see the club miss out on £540m.
And the Mail reports that Chelsea's rivals are lining up to take advantage with two players due to sign for the Blues' academy already approached by other high-ranking Premier League clubs, given the ban on the Blues bringing in fresh talent.
And the report adds that  Chelsea partners Nike, Hyundai, Parimatch and Zapp are considering ending their agreements.
Meanwhile, Chelsea chiefs held urgent talks with the Government in the hope of lessening the impact of stringent restrictions placed on the club, amid fears they may not be able to complete the season;
Chelsea were told they cannot renew contracts or buy any players;
Rival Premier League clubs have circled to sign young footballers who were due to join Chelsea and the south west London outfit were left unable to sell match tickets, forced to close the club shop and blocked from taking bookings for the Stamford Bridge hotel.
They were told they can no longer buy or sell players, or offer new contracts, and were restricted to a maximum spend of £20,000 on travel to away matches.
They were informed that they can only pay 'reasonable costs' towards hosting home fixtures, 'not exceeding £500,000 per fixture, per team'.
Chelsea will continue to receive TV broadcast payments and prize money, but this will be frozen. Existing staff and players will continue to be paid.
As it stands, Chelsea cannot renew any contracts – meaning defenders Antonio Rudiger, Andreas Christensen and Cesar Azpilicueta will leave in the summer.
Manager Thomas Tuchel has claimed he will remain at the club but short of some sort of miracle it's difficult to see how.
Meanwhile Pat Nevin, who played for the club 193 times, later revealed on BBC 5Live that some members of the club's staff had already been 'partially laid off' in the wake of Thursday's financial sanctions.