The Irons go into action at the Bridge tomorrow evening with excitement reaching fever pitch.
Last year we gave Arsenal a stuffing at the Emirates on opening day. How great it would be if a repeat performance were on the cards at the Bridge.
ClaretandHugh Facebook members and site followers have given their views on what they want to see in west London.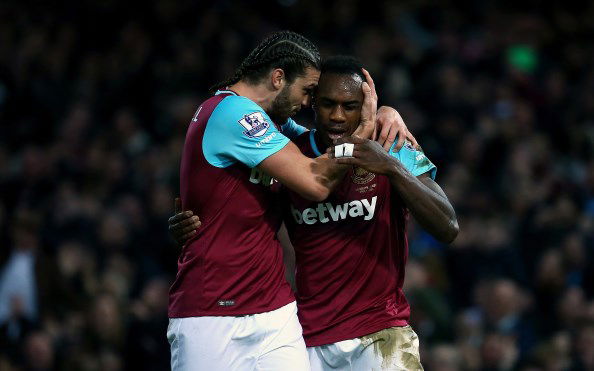 O I cant see Enner starting and I hope Carroll does not start if we play one up top. I would love to see Enner and Ayew up top but I know this wont happen due to the continued faith in AC. If we continue to show faith in him as a lone striker, it will severely cost us in terms of points but that's just my honest opinion. Apart from that I cant wait to see game tomorrow and I really hope we can go better again this season.
O I would like to see Byram next to Nordveidt on the right hand side of defence with Antonio on the right wing in fron of Kouyate, that would stop the Hazard threat and give us a team of players that can play the ball out from the back,
If we approach this game as we did last year not sit back trying to keep it tight we will out score them. No more respect the point. Attack Slav Attack
O Still think we have one signing yet to make!! No fear football; yes we need to be aware and have a plan to deal with Chelsea but we need to let them fear about containing us, something that Allardyce never seem to understand. Very positive, let's take the game to them and same start as last season would do nicely please.
O I am optimistic as we DO have fantastic choices in midfield and up front, but would prefer Byram over Antonio at RB. And Reid is looking suspect. Chelsea will have a point to prove. This will be no stroll in the park, and they will know to exploit down left by Hazard of all people. Because of this, a draw would be a good result… but who knows, maybe with our power in front of defence, we could whip their sorry asses!
COYI
O Nordveit is an out and out defender in midfield, which allows him to drop back when the full-backs go forward. I think that will help cover chelsea wide players ( especially Hazard ), when Antonio is going forward.
O I  hope I'm wrong, but I just don't feel like our summer signings have pushed us on to the next level. I'm disappointed that the RB position has not been addressed and a goal scorer signed. Maybe I'm over reacting  but it's just frustrating to see that with a couple of right signings we'd have been competing for the Champions League spot. Guess we will see what happens at Chelsea