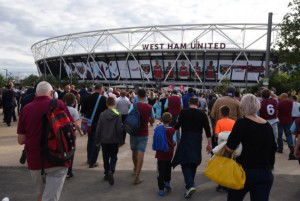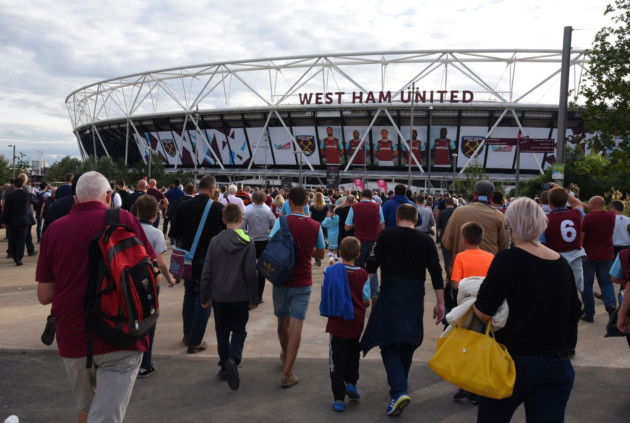 Chelsea football club have published advice to their 5,200 fans attending the London Stadium tonight and warned those without a ticket not to travel.
The Statement says: "Our EFL Cup match against West Ham United on Wednesday will be the first derby held at the London Stadium and we would like to give supporters attending the game some important advice.
In light of recent incidents at the stadium there will be much attention on the fixture and especially on the conduct of supporters from both clubs. We understand this is the first time a game of this magnitude has taken place there and we are looking at West Ham United and the local authorities to deliver a safe event.
As previously announced, we requested the maximum allocation of seating for visiting fans, which under this competition's regulations is 10 per cent of the stadium's capacity (approximately 5,700 tickets in this case) but regrettably we were only allowed 5182 due to the EFL granting special dispensation to West Ham for this competition.
We wanted a larger allocation so as many Chelsea fans as possible could enjoy what promises to be a passionate occasion.   
We appreciate there is a long-established rivalry between these two London clubs but we ask all supporters to remain respectful and refrain from any form of offensive or discriminatory behaviour.
Please do not travel to the game if you do not have a match ticket.
If any incidents do occur, avoid becoming involved. A vast CCTV operation will be utilised both inside the stadium and over a wide area in the vicinity. Even if arrests are not made on the night, the police will work with the clubs to identify and arrest individuals. Chelsea will ban any of our supporters shown to be involved. The policing operation will include transport hubs on the routes to and from the stadium. 
Please allow at least 25 minutes to walk from Stratford Station to the stadium. Do not rely on being able to take a shortcut through the Westfield Shopping Centre. There are no pubs designated for away supporters in Stratford.
Road closures will be in place three hours before kick-off, and those supporters who have booked disabled parking should be advised they will be unable to leave the car park until at least 30 minutes after the match.
All bags and persons will be searched on entry to the stadium and fans are advised to arrive at the away turnstile no later than one hour before kick-off as this could take considerable time. The stadium opens 90 minutes before kick-off, with food and alcohol on sale inside.
After the match a safety cordon will be in place either side of the away turnstiles and all Chelsea supporters will exit in one group via the south steps.  Fans should note Pudding Mill Lane DLR Station is likely to be extremely busy post-match. Supporters are advised to use other transport links and check TFL.gov.uk for the latest information."