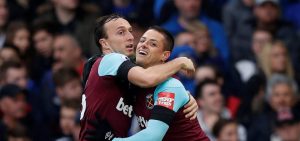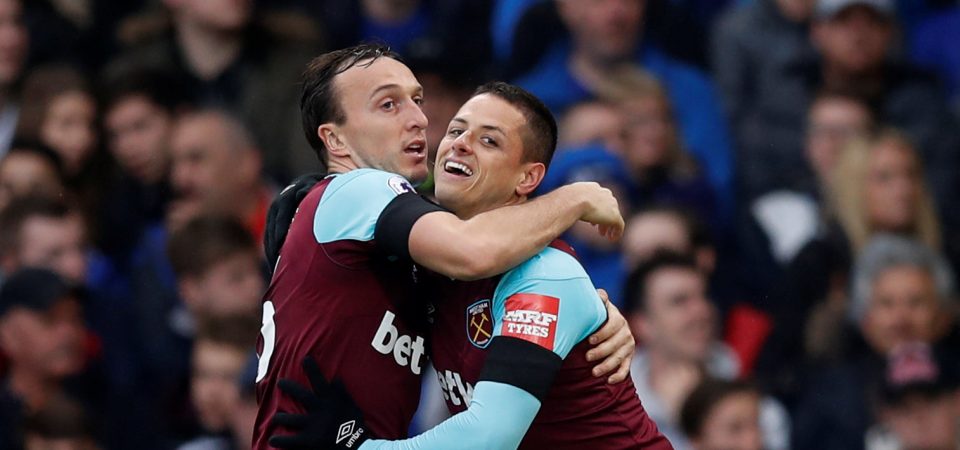 Hold on Chicharito it may not be all over at the Hammers…in fact it may just be about to start!
If Manuel Pelligrini walks through the doors of the London Stadium as the club's new manager this week – which now seems very likely – the little Mexican may be enjoying a far more peaceful summer than he may have been expecting.
For it seems highly improbable that a manager of the Chilean's standing will be ready to allow players of his quality walk away.
Beyond that Pellegrini loves 4-3-3 and Chicharito would surely fit into such a formation very well as the manager's approach at City was to play Negredo alongside Aguero in a team which pressed high.
And should things have progressed as far as we believe it's also probable he has been having regular conversations with one of his Manchester City favourites Pablo Zabaleta regading Little Pea's attitude on the training ground during a difficult first season.
He will probably have been happy to see Joe Hart return to City for he dropped him on several occasions when at the club in favour of  Willy Caballero and was responsible for signing central defender Eliaquim Mangala back in 2014 – who was on loan at Everton last season.
The 27 year old central defender signed for City from Porto but if he were to consider bringing him to Hammers there are some warnings from the past to be borne in mind.
He was apparently bought for £31.8 million but it became clear later it was closer to £42m due to spiralling costs as a result of Mangala's split ownership.
City found themselves having to pay in the region of £18m to two companies which owned over 40% of Mangala's economic rights.
Pelligrini is a fan of the player so given his uncertain situation at City that may be one move although the Hammers will need to make a keen check on his ownership position.