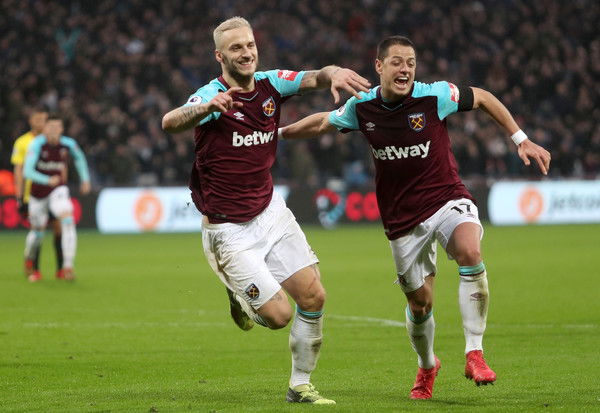 Manuel Pellegrini is determined to persuade Javier Hernanez that his future is at at West Ham.
Chicharito and Marko Arnautovic are – as reported – seen as the front line partnership under the new manager and he will have talks with the striker immediately after Mexico's World Cup.
Astonishingly although Chicharito was used mainly as a sub by Slaven Bilic and David Moyes he managed eight goals last season he managed an amazing  26.9 per cent shot conversion rate as tweeted by @whufcbulletin.
The manager has already made it known to  people inside the club that he considers the Mexican a top player and has no intention of losing him.
His shot/conversion rate explains why as there are few players in the world who could boast better than that and his performance against Germany in the World Cup clash again highlighted his talents to a watching world.
And with two years left on his current deal there is little chance of the 30 year old being allowed to walk away from the club.