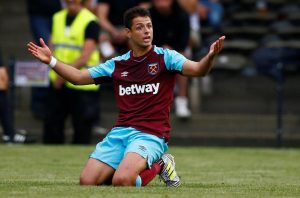 Chicharito has been stressing the importance of proving the team's consistency at the Hawthorns on Saturday afternoon.
The win over Huddersfield needs to be followed by another top performance and onwards to Bolton in the League Cup next week.
The hitman was subbed in the game on Monday but is ready for tomorrow as the team attempt to grab three more precious points.
The £16 million striker said: "Now we have a very important away match in which we want to show that we can be consistent. That's what we want now – to be very consistent. Not just in the results but also in our performances."
"We managed to finally get a victory so we now want to go to West Brom, get three more points and then focus on the Cup. We want to win that game too and advance to the next round."
Tickets for the Cup clash with Bolton Wanderers are still available, on general sale.