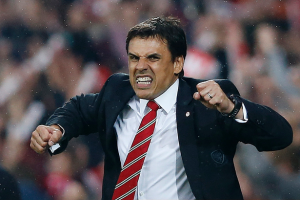 Chris Coleman has told West Ham they would be "crazy" to sack Slaven Bilic.
Talking on the Premier League Show: "If you look at Slaven he has managed big clubs, he has managed his country, he has been in tournaments. I think West Ham would be crazy to even think about going down that road.
"He won't be surprised. People are starting to point fingers at him, where last year he was the best thing since sliced bread. This year they are in the bottom three, everyone is analysing everything and double analysing it.
"He's in the middle of that. The fingers are pointing at him but he's a strong enough character to come through that. He'll be ok…"