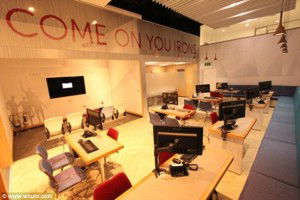 New prototype Claret and Blue seats are being trialled in the West Ham reservation centre in Stratford it
And that is being seen by many as a promising sign that the club are serious about changing out some of the 60,000 plus black and white seats at the Olympic Stadium before our move in 2016.
What is less clear is exactly who would fund the multi million bill to install to Claret and Blue seats. Any refit would be subject to agreement by the LLDC and planning permission would need to be approved. .