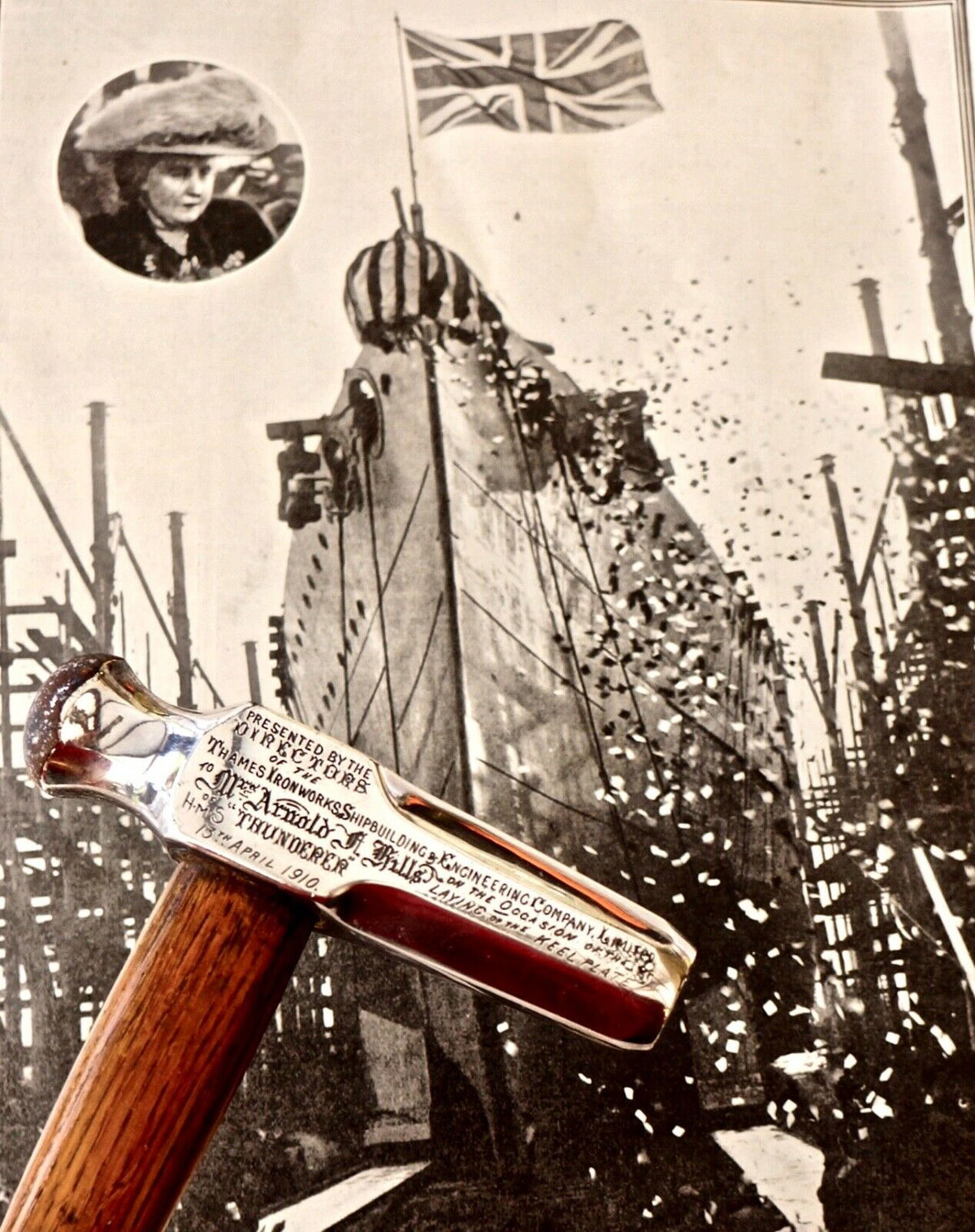 A historic presentation keel hammer – an important of the history of our founding company Thames Ironworks & Shipbuilding Company – has been sold at auction.
This is one of the few remaining connections to West Ham forefathers and their proud ship building heritage and has been bought by ClaretandHugh.
That was the keel hammer that formally laid the keel of HMS Thunderer which would become the last major ship ever launched by this famous company and the last Royal Navy ship ever built on the River Thames.
The hammer has a solid wooden handle with a silver-plated head. The beautiful engraving on the head reads:
"PRESENTED BY THE DIRECTORS OF THE THAMES IRONWORKS, SHIPBUILDING & ENGINEERING COMPANY LIMITED TO Mrs Arnold F. Hills ON THE OCCASION OF THE LAYING OF THE KEEL PLATE of HMS THUNDERER. 13TH APRIL 1910".
The Hammer was made Maplin & Webb. Sadly HMS Thunderer was to become the last major ship built by Thames Ironworks and the company went bankrupt in 1912 bringing to an end an illustrious era of Thames shipbuilding. In 1926 she was sold for scrap for £66,150 and demolition was completed in April 1927.