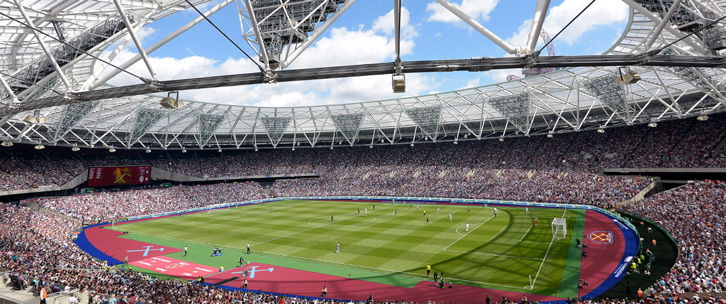 Hopes the new mostly Claret pitch surround would be laid in time for the Everton game has been dashed as the carpet has yet to be delivered despite being ordered in January. It had previously been hoped that the new pitch surround would be installed at the London Stadium in the International break after this weekend's rugby match ready for the 30th March game but that will no longer be the case.
The carpet is expected to land in the U.K soon and the new target game is understood to be the West Ham v Leicester City game on 20th April although there are no guarantees that that date can be met either.
In February West Ham Vice-Chairman Karren Brady said the Claret Pitch Surround had been ordered in January and will be installed later in the season with a firm date to be confirmed and will be composed of 4G artificial turf.
West Ham is understood to have paid in excess of £300,000 towards the new surround although the responsibility for installation, maintenance, removal and storage over the summer is that of stadium owners E20 Stadium.