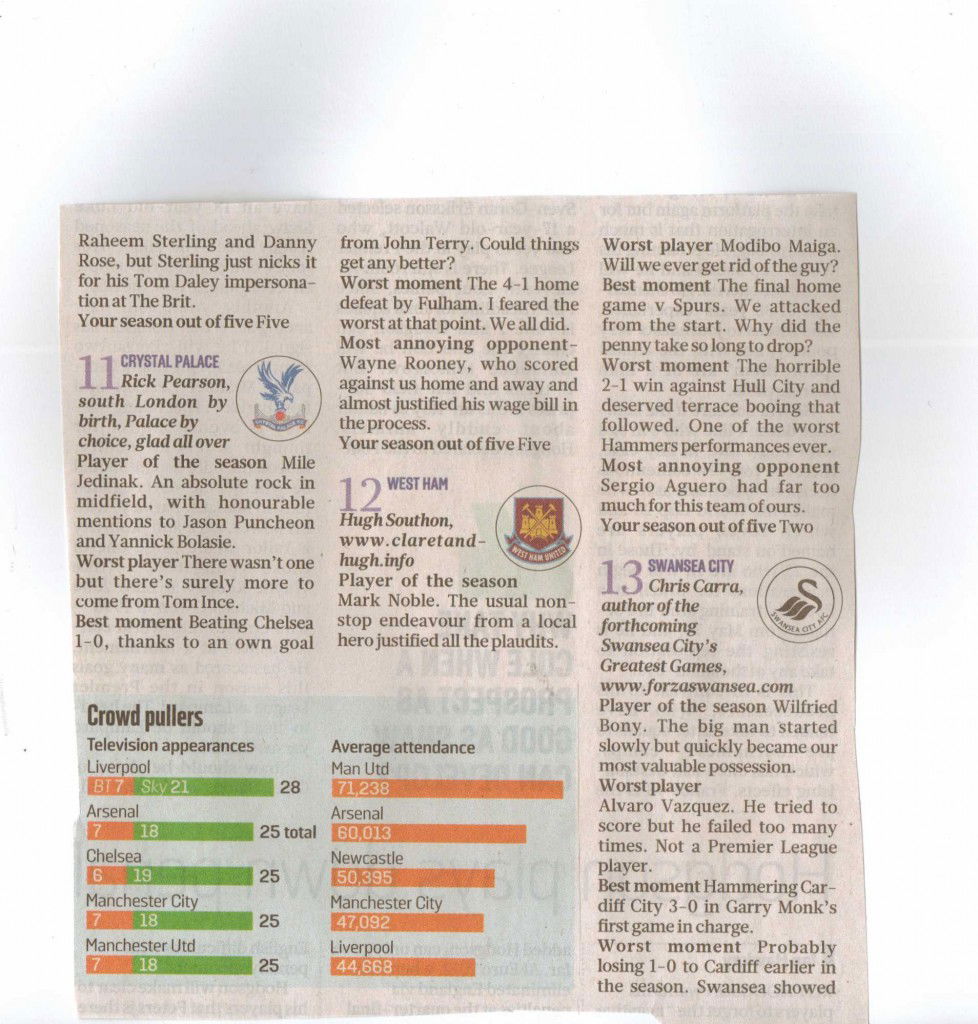 Well that's very nice!
The Sunday Times has sat up and taken notice of the fastest growing Hammers website in the world.
In today's edition they have given the site a credit after seeking a mini view of our season.
Stay onside with us – we go where the posh folk go!