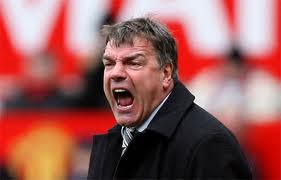 Claretandhugh's followers have been voting over whether Sam Allardyce should be sacked or backed!
Thus far the co owners have shown great patience in keeping him in place although there are various reasons why that may be the case ie the payment of £3 million compensation.
However, the Claretandhugh Facebook Group members – which last night went past 500 – have delivered an emphatic verdict.
Here are the voting figures:
To sack Sam ………… 125
To keep him………….   25
Several votes were scrapped as they breached the Yes or No only rule.
That's an overwhelming 6 to 1 vote  for the manager to be handed his P45 forthwith and is very much in line with similar polls on other fans' sites.
Thanks to everybody who voted.
You can apply for membership of the FB group at https://www.facebook.com/groups/363174467150521/ and follow me on twitter@hughsouthon
————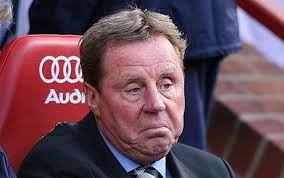 Former West Ham boss Harry Redknapp reckons as Sam Allardyce's injury crisis recedes the team will get clear of trouble.
Here's what he had to say at his Queens Park Rangers press conference ahead of the Championship match against Ipswich tomorrow.
He said: "Sam has just been so unlucky. You can't lose your central defenders and your strikers – the team's been decimated.
"I don't know what he can do. I look at the team and it hasn't been good enough because he's lost or four or five of his best players. You take four or five players out of any team in the country and they'll be nowhere near what they were.
"When everyone's fit I think he's got a team that would finish middle of the table. There's no-one better than Sam around to get them out of the situation they're in. He just needs a bit of luck now.
"He needs his centre-halves and Andy Carroll to get fit. If he gets them back, Sam's your man – he's excellent at his job.
"When Sam gets those players back I'm sure they'll survive. It's a great club with fantastic support and I think they've got good owners who love the club and have the right manager."
————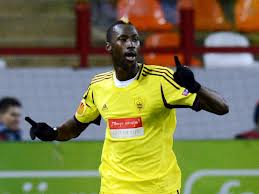 Boss Sam Allardyce has delivered an update on his striker targets and made it clear things are still on hold.
The manager is determined to bring in a front man but thus far – despite positive reports – it hasn't happened.
Questioned directly on Inter-Milan's  Ishak Befodil – who has been the subject of positive reports, his response seemed a little evasive.
He said: " "We're trying, we've been trying for several weeks. Certainly I thought I would be talking about one player today that we would have had in the country and signed or nearly signed but that fell into some paperwork problems yesterday.
"All the players you're talking about we are interested in but we haven't clinched any significant deals as of this moment in time."
And on central target Lacina Traore his difficult response verbatim was:  "That's all about a work permit if that's to progress on the basis of in this country it would have to be a tribunal for that situation, so that's what we'll progress with as quickly as possible."
————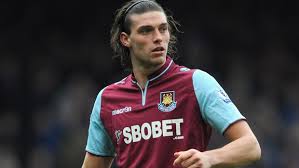 Sam Allardyce appears ready to recall Andy Carroll to the squad for the huge clash at Cardiff City tomorrow (Sat).
The manager gave a somewhat convoluted answer to the question when asked at his morning presser today which concluded with him declaring when directly questioned: "Not in the team, no, but in the squad."
Earlier, however, he hadn't seemed quite so certain when the subject was raising declaring  "If everything goes okay and according to plan then I have to make a decision based on all the information I get on whether Andy's feeling fine and training well, but he hasn't had a game since last May.
"There's never going to be a level of match fitness he gets to. Ideally we'd like to progress it a little slower but based on the circumstances, in terms of where we are, then it may be a calculated risk which I'm prepared to take."
He added that James Tomkins would be back in the squad but claimed Joey O'Brien wouldn't make it.
He said: " James Tomkins back in the squad which is a big boost for us. James Collins is close, but not quite there.
"Unfortunately on Wednesday night Joey O'Brien got injured so it doesn't clear our problems, it's forever continuing. We get one back and one seems to pick up another injury at the moment.
It is good to have James back in the squad because central defence has been the real big issue in terms of how the results have been affected recently."