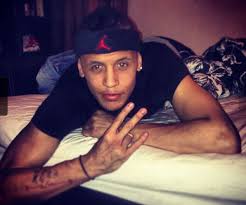 Ravel Morrison has issued a statement insisting he's totally committed to life at West Ham.
The Upton Park club complained to the Premier League after Fulham manager Rene Meulensteen said midfielder Morrison wanted to sign for them.
Now 20-year-old Morrison has responded to the "frustrating" reports which are believed to be connected with stories in the national press that he is ready to go on strike.
He said: "I always try to keep my focus on the next game and show people with my performances that I want to do well for West Ham United"
Morrison :told West Ham's website:  "I've been working really hard over the past few weeks to get back to full fitness after missing a couple of recent games with a groin injury.
I'm feeling fine now and I'm hoping to be involved in Saturday's important game with Newcastle and then the Capital One Cup semi-final with Manchester City on Tuesday."
———–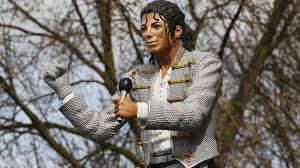 Fulham Football Club was forced right onto the back foot as a Ravel Morrison storm of protest began to engulf them today.
And boss Rene Meulensteen was operating behind a wall of silence on the issue amid fears that talking might "get him in trouble" with the clubs involved in a tapping-up row.
West Ham have reported Fulham after Meulensteen's public remarks revealing a bid had been made claiming the 20 year old wanted to move to Craven Cottage.
Today, however, at an afternoon presser he said:  "I am not going to make any comments on [transfers] because it is going to get me into trouble.
"It is wiser at this moment in time that we are not going to comment on anything that is happening in regards to any transfer news or speculation.
"Things are in hand with the club, with [chief executive] Alistair Mackintosh."
With Morrison's under contract for another 18 months remaining, the Irons complaint is likely to surround Premier League rulings which relate to a club making an approach for a player under contract or the player, or his representative, approaching clubs in the hope of instigating a possible transfer.
Morrison, meanwhile, has made it clear he's happy to stay at Upton Park after reports in a national newspaper that he was ready to go on strike in pursuit of a move.
———–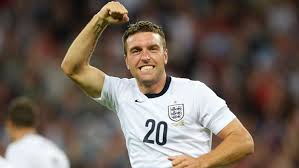 West Ham are believed to be ready to offer around £5 million for Southampton and England striker Rickie Lambert.
The player is a long term favourite of manager Sam Allardyce and we are told the Hammers are trying to clinch a deal whilst the trouble-torn south coast club is in turmoil.
Sources around Upton Park have revealed that new Saints owner Katharina Liebherr has been informed of the London outfit's interest  but is equally 'savvy' that former owner Nicholas Cortese had a £7 million price tag on the 32 year old's head.
Nobody at Upton Park was today rejecting the story but instead confirmed that the manager had held a long term interst in the player.
It remains unclear, however, whether the club would take both Lambert and loan signing Monaco's Lacina Traore who this week gained a work permit which is non transferrable to any other English club.
Were the Hammers to decide to push ahead with a Lambert deal that would seemingly leave the Monaco striker without any option but to return to France.
However, as has been revealed elsewhere, e understand that the Hammers may fall short on Lambert's personal terms.
The player has long expressed a desire to stay at Southampton but that may have changed since the fall of the Cortese empire.
———–
 By Hugh Southon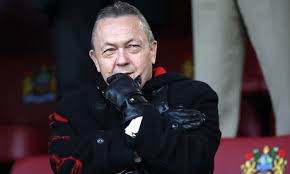 I've had this mental image in my head all day long …and it won't go away!
Now I'd love to be able to tell you that it is 100 per cent correct but with so many Upton Park phones remaining silent today, that's an impossibility.
However, the picture is still there and it's of little David Sullivan behind the phone in his Essex mansion telling the new Southampton owner Katharina Liebherr: "Listen sweetheart I'm sure we can do a deal.
I 'ad a bit of a chat with old Cortese about the geezer Lambert before 'e left and I thought you'd like to 'ear what I had to say.
"Seems to me given all your circumstances down there you could do with a few bob so how would £3 million suit yer?
"Right that's fine I'll get me man Sam down there with Karen – nice gal, you can have a nice cuppa while Sam and Rick get it sorted.
"Gotta go gal, there's a geezer called Lacina Traore at the door and I've gotta have a chat about something wiv 'im.
"See yer later then. Bell yer back – there's another geezer called Shaw I wanna talk to you about. Coupla mill? Yeah lovely!"
———–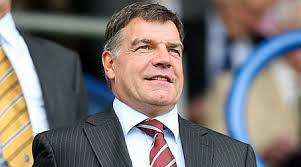 Whatever anybody may or may not think of Sam Allardyce, and he's a man who does create mixed emotions, media shyness has never been one of his problems!
Way back in his Notts County days I recall him as a man who would happily sit down and chew things over with the boys holding notebooks and pens.
So his non appearance at press conferences and  his decision to stop sending out a signed weekly e-mail to fans is interesting and reminiscent of Fergie at his best – or worst!
I'm told by 'deep throats' within Upton Park that Sam has found it hard coming to terms with the hammering he took after he 6-0 defeat at Manchester City.
Media people  he had considered his friends  all joined the barrage of criticism about that defeat and the team's form.
As a result he's taking a bit of a rest and is leaving things in the hands of trusty No 2 Neil McDonald who to be fair is making a fair fist of the job.
West Ham had become a bit of a one voice club anyway so it will probably make his return all the more exciting when he decides to give it a go again.