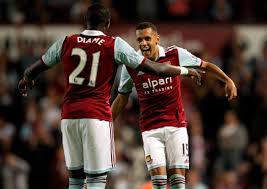 Boss Sam Allardyce has finally broken his self imposed media silence but only to the London Evening Standard through his regular Friday column.
It will be interesting to see whether the manager emerges after the match against Newcastle United tomorrow but in the meantime he has spoken in the light of Ravel Morrison's stormy week.
Here's what he said @ www.thisislondon.com: "Ravel Morrison has been in the news again this week, particularly following Rene Meulensteen's comments.
I am unable to talk specifically about Rene's remarks because they are subject to a Premier League investigation but I can speak about the player in general.
From our point of view, it's about making sure that, when selected, Ravel returns to the sort of form we saw from him earlier on this season.
He has had a few niggling problems with his groin in recent weeks and that has caused a dip in his performances.
He will get his opportunity again and is in the squad for tomorrow's game against Newcastle but when that chance comes, he has to grasp it the same as all the players here.
In the position we're in, no player can be guaranteed his place in the team unless he's playing his best.
We want to see Ravel doing his talking out there on the pitch but unfortunately for him and because of his history and background, there has been this over-intensive media attention on him.
It has been far greater than his career and experience warrants and far more than other young, talented players have had to endure — players like Southampton's Luke Shaw.
Ravel is certainly a budding talent but not proven as yet. His contract situation, which is under negotiation like with any other player, has only added fuel to the fire."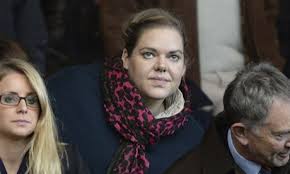 SOUTHAMPTON CHAIRMAN Katharina Liebherr has  issued a statement through her local press that  no players are for sale this month.
And if that's to be taken seriously it seems to bring to an end any hopes the Hammers may have had of signing Rickie Lambert.
We had been speculated as  having an interest in him given the situation which has developed at the club but it seems Ms Liebherr has moved quickly to squash that.
The departure of Nicola Cortese has raised alarms bells around St Mary's that a mass exodus of players including the England striker is about to take place.
But the new chairman said: "The Club has no plans to sell any of the squad during the January transfer window.
"The manager and the team have my full support."
Liebherr installed herself as non-executive chairman following Cortese's resignation as executive chairman.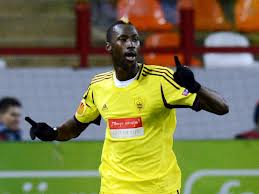 WE'VE had a couple of well placed people ring us this afternoon with news of the Lacina Trahore loan situation.
It seems that despite all the well publicised and so called "problems" over fitness and injury, the club are looking to get things sorted by perhaps as early as next Monday.
The facts are that the guy is on a pre-season break from the Russian League ahead of joining Monaco and thus isn't up to speed as far as PL fitness levels are concerned …but there's no injury worry!
The second call we received said the club was confident of doing a deal at around £45,000 a week or just over half a million quid for the three months.
News leaked out of Saints this afternoon that no player will be allowed out of the club in January which appeared to end any chance of us landing Ricky Lambert thus adding urgency to the Trahore situation
———–
FEARS that Lacina Traore can be stolen away from West Ham should contract talks fail are baseless!
The 6ft 8 in striker received his work permit from the Home Office solely in order to play for West Ham and nobody else.
Legally, an organisation has to 'sponsor' a worker coming into this country and the work permit is granted to them …and them alone.
Thus, as  Traore's sole sponsor the striker must play for the Irons and  there is no chance that the work permit can be taken up by any other club.
Welcome to the east end Lacina!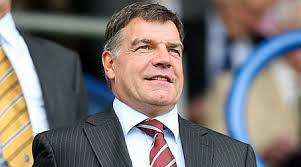 SAM Allardyce has a big decision to make ahead of the clash against Newcastle United at Upton Park tomorrow with Ravel Morrison now reported as having shaken off a niggling groin injury.
After a week which has seen controversy surround the club over a bid from Fulham and false stories of a strike threat from the midfielder  – since denied by Rav – the Hammers boss will be desperate to act in the midfielder's best interests
Assistant boss Neil McDonald claims Morrison is training with a smile on his face, although with the player having missed recent league games, a place on the bench looks the most likely option.
The team which won at Cardiff City last weekend will probably be unchanged apart from the suspended James Tomkins with James Collins coming in.
Meanwhile, an Upton Park source told us that the Morrison contract talks are too important to rush through at this stage declaring: "We are trying to bring players in and there's not the time to get such an important deal done before the end of January.
 He added: "At this stage we all have to concentrate on our league situation and clear our minds of most else other than strengthening the team."
ALAN Pardew has no fresh injury worries for the game at Upton Park
Full-back Mathieu Debuchy completes his three-match ban, while skipper Fabricio Coloccini is recovering from a knee problem.
Provisional squad: Krul, Elliot, Santon, Williamson, Yanga-Mbiwa, S Taylor, Dummett, Haidara, Tiote, Anita, Cabaye, Marveaux, Sissoko, Ben Arfa, Gutierrez, Sammy Ameobi, Bigirimana, Obertan, Gosling, Cisse, Remy, Gouffran, Shola Ameobi.