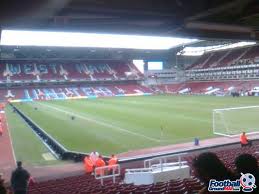 ClaretandHugh will be at Upton Park tonight for the Europa Cup match against Lusiantos!
Rob Shepherd will be our man in the press box and will bring his report soon after the final whistle has blown on hopefully a big victory.
We will keep those unable to watch on the live West Ham TV stream updated with flash highlight reports throughout the 90 minutes.
ClaretandHugh congratulates the club for making the stream available when it really should have been shown on one or other of the various sports channels.
Well done to everybody involved at WHUFC and if you aren't a member of West Ham TV make sure you join up for the game at www.whufc.com.
It's free by the way.