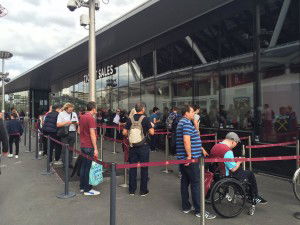 There is limited information about how West Ham's season ticket ballot process will work when limited capacities are introduced in October.
The Club say they will continue to closely monitor Government and Premier League guidance around the return of supporters to matches while keeping our Season Ticket Holders fully updated of developments and remain flexible to what is an ever-changing situation.
They add that the Club held initial discussions in July with representatives from a variety of supporter groups and the FSA which it found to be constructive and that they are committed to continued dialogue, to listen to their views and take on board their feedback on matters that are important to fans, particularly around those who have been required to shield, as well as further meetings as and when more detail is known regarding fans returning to London Stadium.
Asked about whether season ticket holders can apply in groups the club state 'We will work to ensure that families and groups of supporters who attend together can do so through the ballot process, in line with social distancing, and more information on this will be shared in due course.'
Clarity is required for the ballot process before the season ticket renewal on 28th August.
Many questions remain including whether season ticket holders opt-out of the automatic ballot for certain games?
If a season ticket holder is successful in a ballot can they turn it down and still receive a refund?
How will families and groups be able to apply together?
How will ballots be weighed to ensure a fair distribution of home tickets by price band/sections and by those who have been successful in previous ballots?
Will West Ham bondholders or Club London members get special priority for the ballot or guaranteed tickets?
How will season ticket holders be relocated to other seats to comply with social distancing?