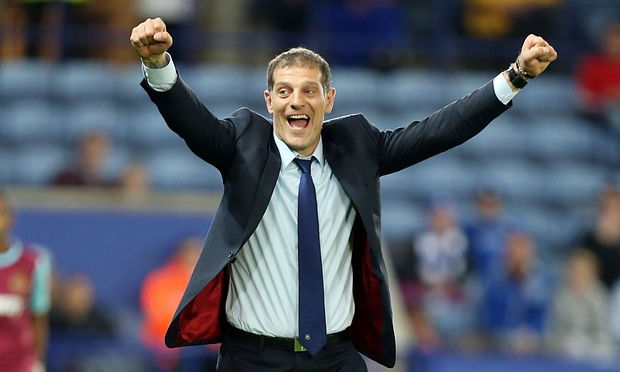 Blackburn Rovers 1 Irons 5
And still Diafra Sakho to come …..!
That was my first reaction following a victory as classy and complete a victoty as we are likely to see from our team and yes I can hear the reminders now from the cynical that it was only Blackburn Rovers.
But to score five goals – of the highest quality – against any team does, as anyone who has played the game knows, takes some doing.
And to see Manu and his mate Dimi together again causing havoc was a joy as the Irons passed and created their way past the ever diminishing reserves of energy and ability of the Championship side.
Michael Owen summed it all up on BT Sportwhen he said: "Make no mistake, West Ham are a good side – they really are. They have a real chance in this competition. These are exciting times to be a Hammer. It must be absolutely great to go to Upton Park every week to watch players of this ability."
Despite the shock of an early goal – a speculative effort from around 22 yards – the Hammers hit back within six minutes when Victor Moses ran from just past the halfway line to fire home from just outside the box.
The Dimi "passed " home a glorious free kick over the wall after being brought down before Kouyate unselfishly set up Emenike for the third.
Soon after the Senegal midfielder was sent off  for a trip on Elliot Bennett as he arrived in the box. Earlier Blackburn's Taylor had seen red for a trip on Moses.
However, the Hammers continued on their merry way with Payet and Emenike completing the rout of the Rovers.
Manu Lanzini was introduced half way through the second half  – a perfect time to return with the team on cruise control and looked very good. Moses was special but a three match ban for Kouyate was the one downside of a very special afternoon indeed.
Surely even the most sceptical will surely now be believing that this really could be our FA Cup year.
With Sakho back we are set up for an amazing end to the season – I've given up wondering how far this team can go – we really are a match for any out there.
COYI