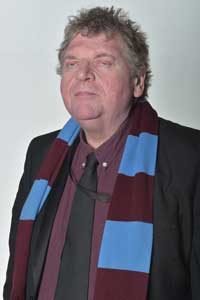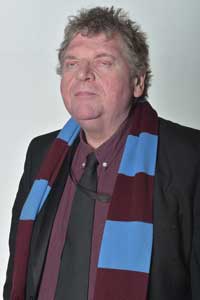 Blind Hammer looks at how VAR is to be implemented next season.
I was sitting in my local cafe yesterday anticipating the new season with a fellow hammer and season ticket holder Eddie Mann.
Eddie raised a concern that VAR may adversely affect the excitement and elation which we all enjoy. Eddie was worried that rather than launching into a full-throated roar, the crowd may instead be on uncertain tenterhooks, unsure as to whether a goal is to be ruled out by VAR.
I think Eddie is right to be concerned.
VAR is to be used in 4 situations. It reviews all goals scored, the awarding of penalties, straight red cards, and cases of mistaken identity.
The particular concern lays with the goal and penalty reviews and how long they will take.
Already we are used to a certain hesitation with some goals as they may require a quick check with the assistant linesman as to whether Offside applies. Goals here though are rapidly affirmed allowing appropriate celebration or disappointment. The record of VAR so far is not so good.
Mike Riley is responsible for fronting up the implementation of VAR for the Premier League. He explained that in 68 trial matches there was an average of 8 VAR reviews a game, and each review took on average 29 seconds. Riley defended this delay by saying in 95% of cases the review was finished before the match restarted.
This is a disingenuous defence. Clearly, a referee will not allow a match to be restarted until a VAR review of a goal is complete. Eddie's concern that we will be waiting up to 30 seconds before we can truly celebrate a goal seems entirely valid.
Riley admitted that in one game, involving Southampton and Derby, it took 118 seconds to review an offside decision. He defended this as acceptable to achieve the correct decision.
Riley admitted he would prefer a maximum of 90 seconds for an offside review. This still seems far too long for me.
The concept of VAR was always to correct "clear and obvious errors". If a VAR official cannot correct a clear and obvious offside error within 60 seconds the benefit of the doubt should go to the attacking side and responsibility remain with the match officials.
Similarly, with goal and penalty decisions, there needs to be much more time pressure on VAR officials. 30 seconds is far too long to hang around wondering if a goal has been scored. An experienced referee on a 20-second video review should be able to spot a clear and obvious error. If they cannot it surely cannot be clear and obvious.
Football has always generated debate because of contentious decisions. I think it is a big mistake to introduce forensic analysis to the nth degree in matches to try and get perfection in decision making.
We know that many so-called experts will disagree even after hours of reviewing match action and decisions.
I support VAR but not to achieve perfection. It is there for redressing clear and obvious errors. VAR officials need their game heads on and react with rapidity and not at leisure. They should match the speed and drama of the high octane, high-speed environment in which both players and match officials are required to perform.
David Griffith aka Blind Hammer