After committing to at least 4 more years in a West Ham shirt, fan favourite Manuel Lanzini comes under the PlayerWatch reporter Danny Leach's spotlight against Norwich.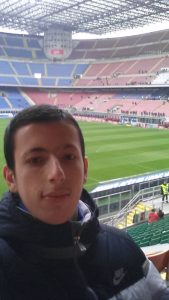 1 – Takes the ball out of his feet and drives forward releasing the ball to Haller
3 – First time through ball to Anderson on the right is lost.
12 – Picks the ball from Anderson and drives towards the box, laying it to Haller, who holds and releases it to Lanzini whose shot is blocked
13 – Drives forward dribbling past 2 players and playing it forward to Yarmolenko on the right wing
15 – Plays a first time through ball to Yarmolenko who lays it to Anderson on the right side of the box who's shot goes just wide
31 – Bursts forward from the right wing, shrugging off two players as he veers to the edge of the box before laying the ball to Anderson on the left hand side
43 – Plays a first time through ball to Haller which is too heavy and we lose possession
51 – Makes a quick turn to lose his man and drives to the edge of the box but Haller is unable to receive his through ball
61 – Dribbles forward from midfield but he is tackled by Trybull
70 – Skips past two players on the left wing and plays a quick one-two with Anderson
78 – He heads the ball from a Masuaku cross which is well saved by Krul
78 – A corner comes out to him on the edge of the box but he sends the ball way over the bar as he shoots on the half volley
85 – Anderson plays him a great through ball on the left hand side to set him through on goal. He dribbles in the box cutting inside and shifting the ball to his right foot. But his shot is blocked
Verdict – 8.5 – We were gifted with a master class in midfield by our 'Jewel' Manuel Lanzini today. He was probably our most influential player as almost all our attacks were sparked by him. His dribbling, link-up play and the ability to thread the ball to other players were fantastic. His defensive contribution never goes amiss too with constant tracking back for the team. After such an horrendus injury he has done so well to come back even stronger this time with Pellegrini allowing him to flourish with the style of football that he is implementing. Only a goal or an assist was missing from his performance today.