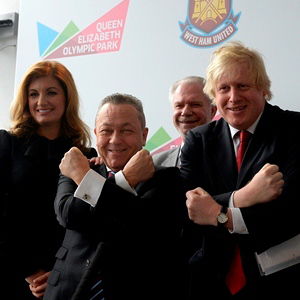 West Ham club officials are waiting for the outcome of the government Cobra meeting at the cabinet office this afternoon.
Prime minister Boris Johnson is chairing the emergency Cobra meeting to discuss Coronavirus which started around 1.15 pm today (Thursday 12 March).
The official spokesman for the Prime Minister said on March 11: "Cobra will be chaired by the PM at lunchtime tomorrow.
"At the meeting, it's expected that a decision will be made to move into the delay phase."
Government officials could be set to recommend "social distancing" measures such as avoiding public gatherings including football, public transport while encouraging working from home. The attempt is aiming to buy time to test drugs and push the peak of the outbreak towards the warmer summer months.
West Ham says they will follow the advice given to them by footballing, medical and government authorities.
No final decision for Sunday's game against Wolves has yet been made despite a report in the Times suggesting all games would be played behind closed doors as early as today.