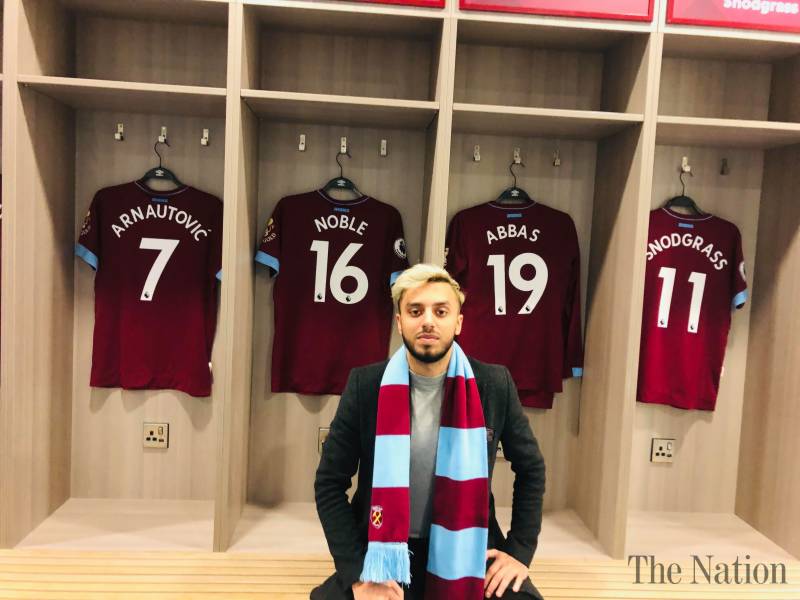 West Ham are bemused by a claim that Abdullah Abbas has signed a three-year contract with the club.
An article published yesterday by The Nation in Pakistan said  "Abbas finally achieved what he struggled for, signing with West Ham United for three years as a part of their Youth/Senior program which would see him rotating between the reserves and the first team for the duration of the contract. Based on his performance, his role in the squad and the re-signing of the contract would be determined.
While talking to this scribe regarding how he felt when he signed the contract, Abbas said, "I feel as if I am dreaming! The pen felt so heavy when I was signing, but as soon as I saw my signature printed on the piece of paper I couldn't control the emotions and yes I'll admit it few tears did trickle down my cheek!"
However, a club insider said they knew nothing about the player and it has been suggested the article and the picture in the West Ham dressing are part of a publicity stunt while the individual was on a London Stadium tour.
Squad number 19, of course, belongs to Jack Wilshere!