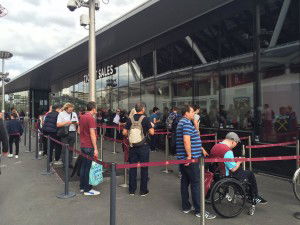 From Monday 6th February, West Ham supporters will be able to review their Club Cash balance (previously called E-Purse credits) online and transact their balance against home match tickets and upgrades. In addition, Season ticket holders will be able to use their balance on Season Ticket Renewals.
The functionality has been missing since the beginning of the season when West Ham moved over to new partner Ticketmaster from See Tickets. Season ticket holders earn club cash by selling their seats on Ticket Exchange which can then be used against cup tickets, upgrades and season ticket renewals.
The new ticketing website suffered technicality difficulties meaning the functionality will be launched for the first time on Monday.
One season ticket holder was so incensed he couldn't access his E-credit balance earlier this season he started legal proceedings against the club in the small claims court.