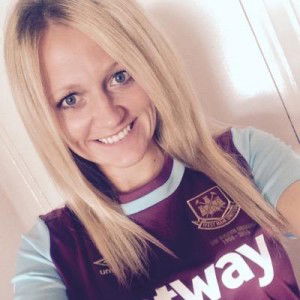 When Stacey Little decided to walk away from West Ham Ladies last night (Tuesday) joined by others later a not unexpected hue and cry was raised about the club's role in the affair.
But it's important to put the record straight right away and make it clear that the ladies team is a totally separate organisation to the club itself.
It has a separate management, board and separate funding and in reality the row that broke out between an alleged difference of opinion between the manager Marc Nurse, the chairman Stephen Hunt and six of the first team players has absolutely nothing to do with the club per se.
West Ham Ladies claim the players were released as they were surplus to requirements but Stacey Little denies that saying instead that the players walked after a disagreement with the  management.
Calls on social media have already been made to United's management, including David Gold, David Sullivan and Karren Brady, toto sort the mess out but in reality there is little they can do.
Although West Ham Ladies are listed on the official website and articles are run in order to help promote them, the board have no control over what goes on with them
ClaretandHugh understands the club provide limited resources and funding such as expertise and the kits but West Ham Ladies is largely self funded.
The only possible sanction the club could consider is a request to the Ladies to stop using the West Ham shirts and crest on the grounds that the Ladies club is damaging the West Ham brand reputation.
Chairman Stephen Hunt and manager Marc Nurse have not responded to ClaretandHugh requests for a comment on the situation but on the Ladies official twitter account they say a detailed statement would be released today.
Tommy Wathen who handled the Ladies club's press, PR, website and social media content has also left the club yesterday citing personal reasons.