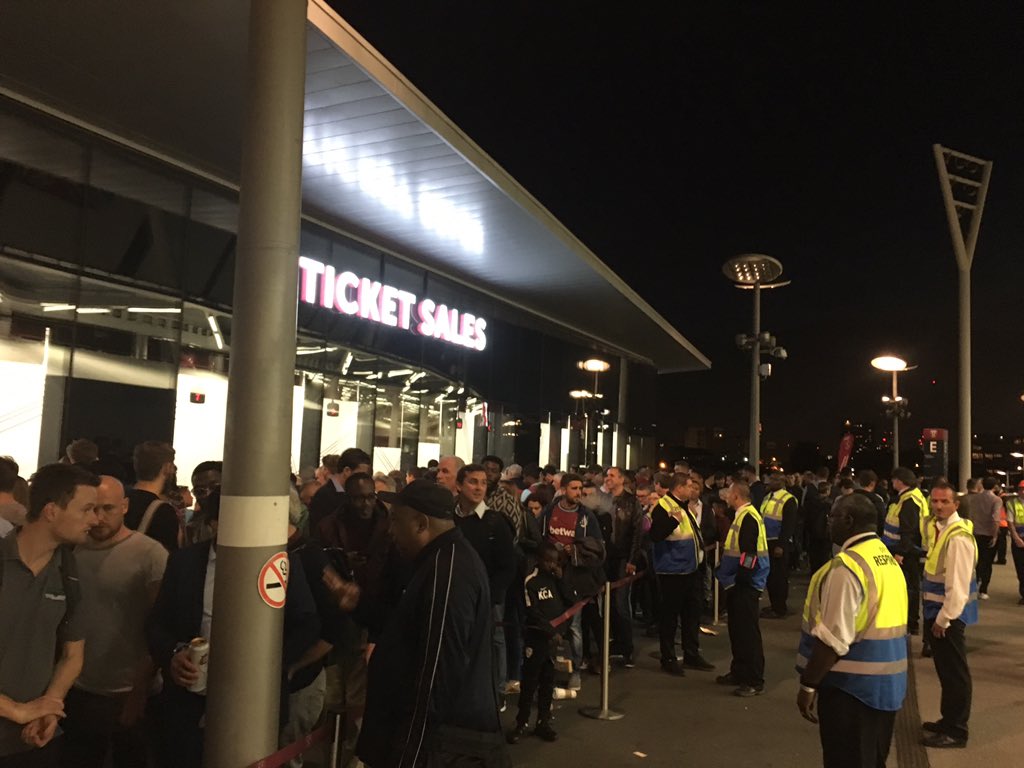 West Ham have launched a new Premium ticket category for the visit of Liverpool to the London Stadium.
The Liverpool game was originally categorised as an A-game but it has been changed to a double AA as demand starts to outstrip supply for tickets.
Category A prices for adult tickets start at £55 for band 5 with a 1966 ticket costing £80
Band 2 & 3 adult tickets are £65 while a Band 2 seat is £70 with U16 and accessibility prices from £55 to £80
For the Liverpool game general admission, adult ticket prices start at £65 for a band 5 seat to £95 for a 1966 ticket.
Band 2 & 3 adult tickets are £75 while a band 2 is £80  U16 and accessibility prices range from £45 to £95 per seat.
West Ham have increased the number of general admission tickets to 8,300 this season to help break a new club ticket revenue record.
Despite the price rises the match is sure to sell out as supporters flock to watch the Hammers in terrific Premier League form.