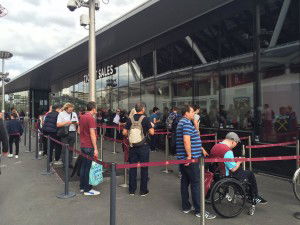 West Ham held the inaugural meeting of the Disabled Supporters Advisory Board on Wednesday this week chaired by Hammers Vice Chairman Karren Brady.
After the meeting, Brady commented: "Just finished our very first Disabled Supporter Advisory Board meeting- fantastic open & constructive, we can't improve without feedback" 
The London Stadium meeting this week was attended by fourteen West Ham supporters and carers who gave constructive feedback to Karren and her team.
Also present from the club was West Ham's Disability Liaison Officer, Julie Pidgeon,  Executive Director, Marketing and Communications, Tara Warren, Head of ticketing, Nicola Keye, West Ham United Foundation CEO, Joe Lyons and Deputy Safety Officer from London Stadium 185, Graham Harris.
The club plan to publish the minutes soon on the official website along with the wide range of topics discussed and actions to resolve them.