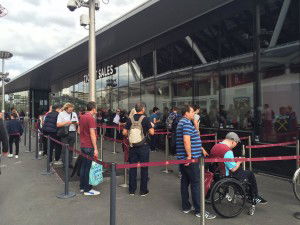 West Ham have announced some immediate changes to ticketing policy following an OSB ticketing subgroup meeting earlier this month.
The club have today announced a new legal return mechanism for away tickets. West Ham are proposing to trial a policy that will enable Away Season and Match Ticket Holders to return a ticket, should they no longer be able to make the game. They would not be able to guarantee a refund until the ticket is allocated to another supporter. Any returned tickets will be made available to supporters who qualify for the next priority window, e.g. if tickets sell out to Season Ticket Holders with 10+ Priority Points, supporters who have more than ten points will be able to apply for a ticket.
The club have also announced changes to ballot system introducing a sliding scale based on the allocation of tickets
West Ham will be implementing a scaled ballot system. The new system looks to recognise our longstanding away supporters and our younger generation of fans and will come into effect for the away match v Chelsea onwards.
| | |
| --- | --- |
| % of tickets for ballot |    When allocation is |
| 10% |    3,000 |
| 7% |    2500-2999 |
| 5% |    2000-2499 |
| No ballot |    Under 2,000 |
The final policy change will see supporters lose their priority point if they do not attend the away match they purchased a ticket for. The Club has committed to requesting the turnstile entry data from all host clubs to review match attendance and any supporters found not to be using their ticket for a match will have their Priority Point for that particular match removed.
Full details of the changes together with OSB minutes can be found at https://www.whufc.com/news/articles/2019/october/22-october/official-supporters-board-hold-first-meeting-new-season