Joe Cole has revealed that he rejected a move to Manchester United when he was at West Ham.
The former England international came through the ranks at Upton Park and made over 120 appearances for the club.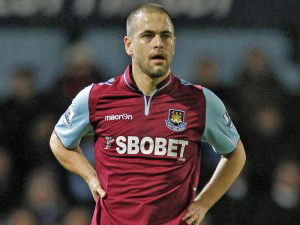 However, the Red Devils attempted to sign Cole when he was a teenager, but he says he wanted to stay in east London in order to play with his friends.
Speaking to the Daily Telegraph, he said: "I had shirts sent to me with my name on and they invited me as kid at 14 to stay with the team before the FA Cup final.
"But I had already made my mind up to do my schoolboy forms at West Ham because I wanted to stay and play with my mates, so I got my dad to call Sir Alex.
"It would have been a great experience to go to the FA Cup final with the Manchester United team, but it wasn't right so we rung up and said 'we're going to stay here thanks' and it was fine.
"When I was 16 or 17, maybe he (Ferguson) tried to sign me and they talked again when I was 21 before I joined Chelsea, but it never transpired."
Cole joined Chelsea in 2003, going on to win three Premier League titles and two FA Cups – he also made 56 appearances for England.
Cole rejoined the Hammers for the 2013-14 season, bringing down the curtain on his Hammers story.