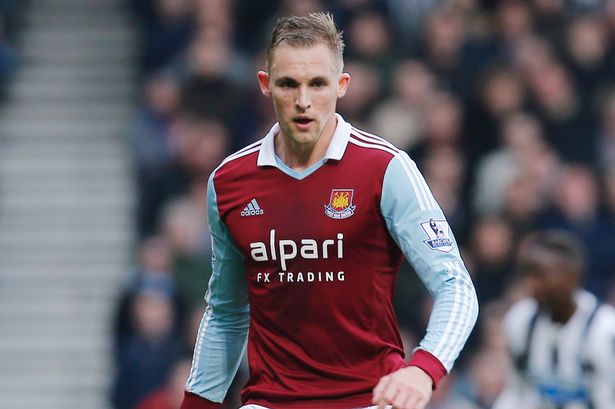 Ipswich Town boss Mick McCarthy has confirmed that former Hammer Jack Collison is training at the club.
The Wales international was released from Upton Park this summer after 105 games and 11 goals for the Hammers and is on the search for a new club.
And McCarthy said: "He's training with us and has certainly got real quality as a player.
"He has wanted to get himself fit. He lives half-an-hour away so I said come and train with us.
"There's no agenda. Something might come of it, something might not, but you have got to see him in games on the full pitch."
"He has a bit of quality. Sometimes you take someone on trial and you can see straight away that it's not going to go any further and he's actually upsetting the training session.
"Jack has actually added a bit of quality to it."