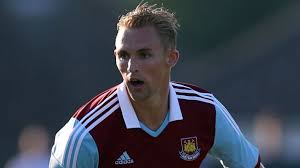 Jack Collison has revealed he felt Gianfranco Zola was the best manager he played under at West Ham.
He said "Zola was fantastic, I think he brought five or six of us through and gave five or six of us our debuts and gave youth a chance.
"For me he was the best person I've worked with so far to date – Even the boys that weren't in the team, he took time out to out his arm around them to try and improve them."
Zola was an extremely passionate player and he carried that through to his role as a manager, currently out of work following a short spell at Cagliari.
Collison has previously been complimentary of current boss Sam Allardyce, whom he's described as "a fair manager" but his remarks appear to make the point about the youth development which appears to be lacking under the current managerial regime.