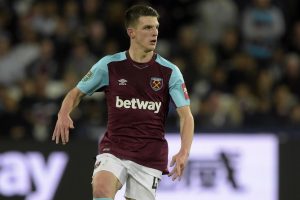 I am a very big fan of Martin O'Neill and was irritated beyond extreme when a 'leak' saw him rule himself out of the Hammers manager's job a few years back.
He would have been perfect for the job and would have given us the years of the stability we have forever required.
To me he is one of the best bosses in the game STILL – hardly surprising given that he sees as  the irreplaceable Brian Clough as his biggest influence.
So if he believes Declan Rice is the real deal than I am absolutely delighted because along with some others  I've been hailing the lad's arrival as the Hammers' best young prospect in many years.
His academy chief Terry Westley has said he's the finest to pass through his hands and many believe he should have been a first team regular for a while now.
Last night in Turkey O'Neill praised him to the skies after his debut at full international agreeing his was a mom performance and describing his an impressive person and player.
It's been suggested to me that the reason he is not a Hammers regular is because he makes errors but in a defence such as ours, where he must find it hard to see a mentor, is that a big surprise?
His confidence after last night however should be as high as it's ever been.
He started at the back and was moved forward to midfield producing an accomplished performance in both positions which we've seen at club level.
With Ginge struggling and obviously not truly over the hamstring issues that have plagued him all season this really SHOULD be Declan time.
If O'Neill reckons he's the business that should settle it – hope you are listening Moysie!