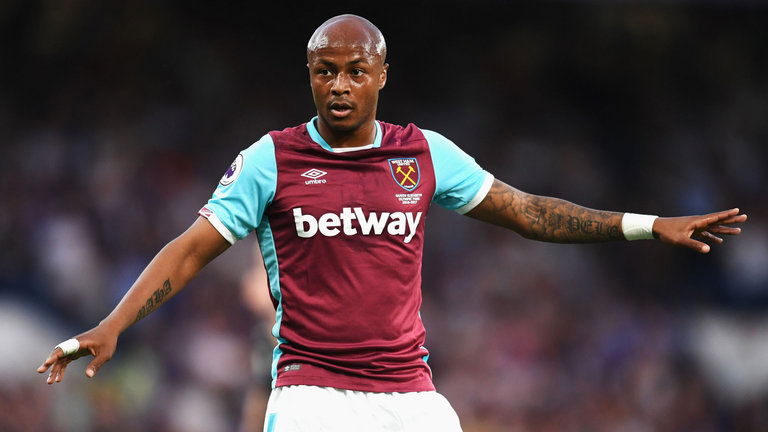 Andre Ayew has declared himself "much much better" and made it clear he can now really help the team.
Back from the African Nations Cup, he is now fully fit after his early injury in claret and blue and hoping to play an important part over the rest of the season.
Speaking to the official site he said: "I'm happy to be back after a long African Cup of Nations. I'm happy to be back, getting fitter and training and hopefully be ready to go again.
"I'm fitter and though I need a few games to get to my top, I know football is all about confidence and we are playing well now and scoring goals. So we need to get back into that and I can join the squad and add my bit.
"It's so important for any player, that the squad is in good form and it shows we have a good squad and the talent is there. Obviously we can't rest on what we've done and we need to work hard for the next change, because things can change in two games."
"It was very frustrating the start I had here. I think when you come, you have good intentions and want to help the squad. Then you get a really bad injury, and even when I got back I still had some pains and I was playing through the pains.
"I was out for two months or maybe three. I knew if I didn't get injured again, the pain would go and now I'm much, much better and I can help West Ham."