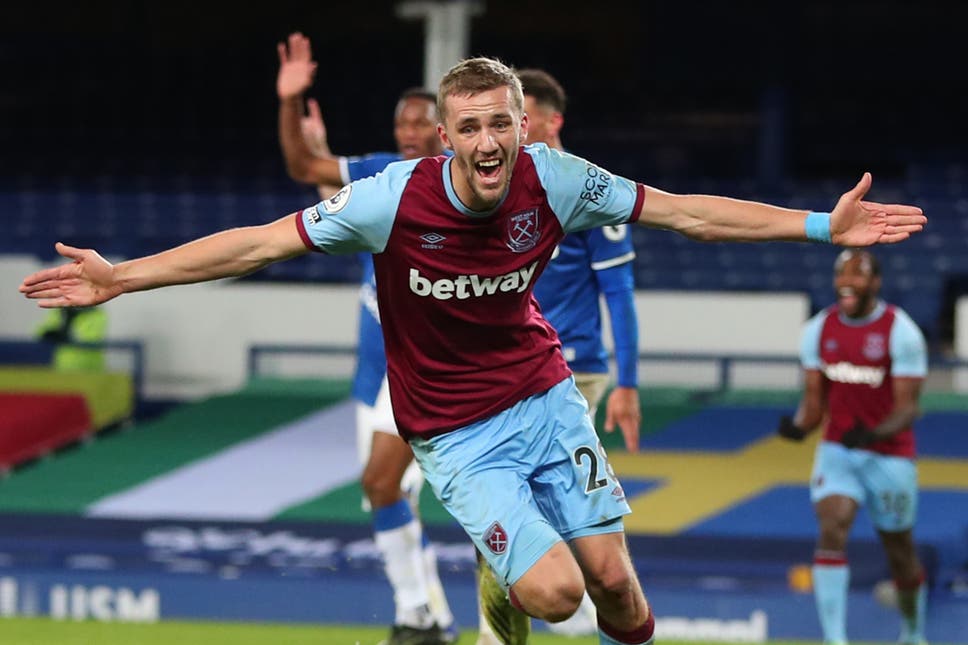 Tomas Soucek knows the Hammers need to remain in their very best form to beat Leeds in the upcoming match on Monday.
He says the Hammers need to be replicating their performance against Tottenham if they want to take the three points
The Hammers squad knew if they took the win against Spurs they kept a big chance of staying in  those European qualification places and should they stay there until the end of the season  there's few who will have earned it more than Soucek.
The pressure was on but there can be no slipping back into the old ways – a win over Leeds remains paramount.
Liverpool, Chelsea and Everton are all playing twice before the Hammers play against Leeds so the pressure is on again for them to perform at their best.
Soucek is confident in the team and  collecting three more important points.
Talking about the game at www.whufc.com the Czech midfielder said: " We're still in a great position, which is really good, so we're still enjoying our time but we need to be prepared for the next game because this game will again show us how good we are.
"I could compare this game to the game against Tottenham, when we were in this position and we beat Tottenham, so if we do a similar performance and get a win against Leeds, we will be in a great moment and a great position ahead of our games in the future.
"I spoke with the guys, with my teammates, and we want to be in this position at the start of the international break and after the international break we want to carry on.
If we stay in this position going into the international break we will be happy because we will then have nine games until the end and we will have a good schedule ourselves.
"I hope we do very well in these three difficult matches [against Leeds, Manchester United and Arsenal] and then we will go into the international break with belief and it will set us up for the last step."
Soucek's confidence has come from the squad's improvement individually and as a group, since they all came back from lockdown.
Since the comeback, the Hammers have gained 57 points in 33 games and have gone from a team that was battling relegation to a team that is giving it a good shot at going for Euorpean qualification.
"It's very different to last season," he continued. "I was used to playing for titles and when I arrived last season we were in a big fight to avoid relegation.
"It was a big fight for me personally too as it would decide if I would stay here or not, so it was very hard, but I am very happy we changed our mentality in the summer and we brought in some extra guys and we are fighting for a great position.
"