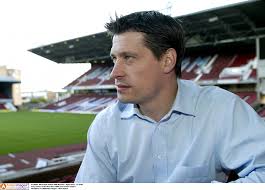 Tony Cottee this afternoon(Sun) fired out a bleak warning to Sam Allardyce and his lack lustre Irons snapping: "You will have to play a lot lot better against Hull than you did on Saturday to get anything from the game."
Having been  stunned by the ineptitude of the team against Manchester United, he made it clear that nothing can be taken for granted on Wednesday evening.
He explained that there was plenty of pace and movement in the Hull team and that with two up front, there was always going to be a threat from Steve Bruce's team. 
It's something he believes the Hammers can learn from and admits: "I can't get my head around this one up thing we keep playing!
He said: "Far too much is being asked of Andy Carroll. He needs a partner. He needed someone like Jermain Defoe alongside him – nobody will convince me there's not room in the game for two up.
"What we are doing isn't working and something needs to change. I think we will just about survive in the Premier League but we are going to limp over the line."
And it wasn't only the players who came in for criticism but the manager too for constantly refusing to play more than one up.
He said: "At times yesterday Andy was completely isolated – none of the midfielders were  alongside or in advance of him so he was producing flick-ons to nobody. It was poor and it didn't work."
Cottee now sees the Hull game as a must win bearing in mind our difficult run in but doesn't expect it to be easy.
He said: Steve Bruce has produced a decent football playing side. It could be a long night but this is one that has to be won. I don't think a point will be enough."
Cottee believes we will be in for a tough examination but doesn't believe the team can play as it did against Manchester United again.
He said: "I was at the ground and it was awful to see so much lost possession and wayward passing. And they were even trying to pump it clear after United had had the ball for five minutes!
"That football is a precious commodity – you have to hold on to it. To just thump it clear and back to the opposition is criminal"