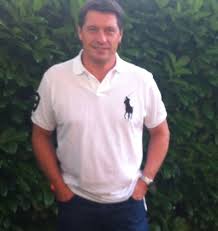 Claretandhugh columnist Tony Cottee doesn't believe anything has changed in relation to Sam Allardyce's position!
But he believes  the time for judgement on his job will come at around 5pm on Saturday afternoon following the critical clash against fellow relegation strugglers Sunderland.
He said: "Nobody expected anything from the match against Liverpool so we move on with our chins up. However, that could change after Saturday's match against Sunderland."
The former striker is concerned though that should a decision be taken to call time on the manager, there is no "football person" at the club to help the process following Sir Trev's departure.
Cottee isn't convinced that a parting of the ways with Allardyce is necessarily the right way forward and  made it crystal clear" those guys out on the pitch have to take responsibility."
He said: "They are in it together and now is not the right moment to discuss Sam's position – that question may need to be asked next week after the game."
Cottee, however, is concerned that the decision, if it's taken to replace Allardyce, will be made by the two Davids without any input from a "football person."
He said: "We don't have a Director of football and Sir Trevor is no longer a part of the club so who do they turn to?
"I think David Sullivan might have something to say if a non property person attempted to advise him on how to run his properties yet the reverse doesn't seem to be the same in this game.
"It's not only the case at West Ham but all over.  Replacing a manager is the most critical thing you can do and to not have the right input is dangerous.
"If that's what they decide to do they will need some good advice. We have had different managers with a different policy in every case – we need to plan a way forward.
"That may mean staying with Sam Allardyce. I don't know but this is no time for panicky decisions."