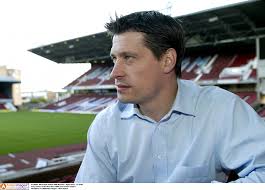 Tony Cottee admits he's heard the Hammers  booed off many times, but "that's the first time I've heard it after winning a match."
Cottee was among the fans last night as Sam Allardyce's men beat Hull City 2-1 and admits he wasn't enamoured with what was on offer.
He said: ""I do have sympathy for the fans – they pay a lot money and if you're paying up to £60 to watch a game you want a bit more entertainment than they got last night."
Talking to TalkSport about the team's season he added:  "They are about where I expected them to be – they're not going to compete for the top eight at the moment.
"They needed a period of stability after the horrendous time under Avram Grant and they needed someone like Sam to steady the ship.
"That's what he does, he's very good at it. He gets his team organised and they finish mid-table.