Tony Cottee is the latest Hammers former hero to explain that Declan Rice will definitely be on his way from the club next summer.
TC has never been afraid of making his points publicly and with Arsenal now allegedly in talks with the Hammers captain's representatives – effectively his father Sean – it begins to look as though Declan will continue to play in London next season.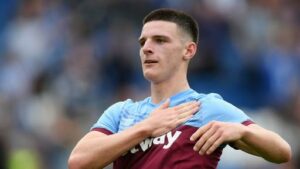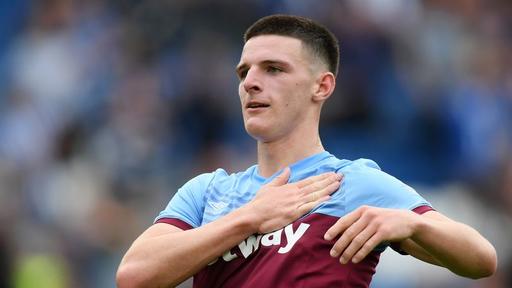 None of it is good news for the Irons – currently in the relegation zone and with the imponderable decision of who can replace the defensive midfielder in the Premier League or Championship should that horrible scenario become reality.
It had always been believed that the 24 year old would remain in the south but Chelsea has been regularly mentioned as his most likely destination.
Now, however, Arsenal are being tipped to launch the next stage of the player's fabulous career and commenting to The Sun Cottee said: "It is different with the likes of Declan or myself.
"The reason I left the club, and I didn't want to but I felt I had to because I wanted to go and win something.
"When you don't win things, it is hard, and the money side is not easy either. If West Ham had a successful team that was winning things, Declan wouldn't be leaving.
"There would be no reason to leave. He will leave this summer.
"I said all along that the moment they lost to Frankfurt in the Europa League semi-final last season was the moment Declan knew he needed to leave.
"If they had won that and won the Europa League and got into the Champions League, why would he leave?
"Now we are at the stage where Rice is in the prime of his career and wants to play Champions League football.