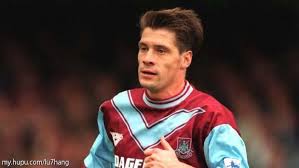 Tony Cottee makes no bones about being a Carlton Cole fan and believes the striker's demands should have been met last summer rather than see him make a belated return to the club.
And he has again sprung to the striker's defence after the big fella was hauled off at Everton over the weekend after 20 odd minutes declaring: "It's just not the done thing!"
Outspoken Cottee recalled being brought off himself as a player "but never after 29 minutes!"
And he said: "Whatever the whys or wherefores of Big Sam replacing Carlton Cole so early, it is just not the done thing.
"If West Ham had been 3-0 down then you can understand it, but Carlton had laid one on for Nolan when he was fouled and half an hour just isn't enough time to show what you can do.
"I think Carlton would have taken it fairly well. He knows as well as the rest of us that Andy Carroll is the first choice, but Cole has been in goalscoring form and when you look at the final score, West Ham still lost."
He added: "I don't think Carlton should have been allowed to leave last year. I would have been much happier to see his deal extended."