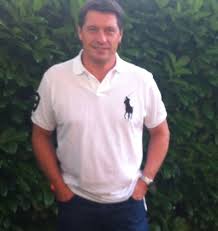 Claretandhugh exclusive
Dejected Tony Cottee feels "bitterly sorry for the kids " who were thrown into the deep end against Nottingham Forest in the disastrous FA Cup performance on Sunday lunchtime.
TC – summarising  "a really poor performance" -exclusively for Claretandhugh- declared: "Why on earth was Elliot Lee left on the bench? He was the only player likely to score."
The Irons legend was shocked to see so many youngsters thrown into the match and explained he didn't think there was a chance of them clicking given how new they were to life at the top.
He said: "It was never going to happen really was it? I felt really sorry for them particularly given the system the manager played.
"Again it was one up and poor old Modibo Maiga was 40 yards upfield on his own chasing his own knockons.
"That's been our problem all season. This squad was built around Andy Carroll and with him unavailable everything seems to fall apart. There is no Plan B is there?"
Cottee refuses to pass judgement on the manager at this point but says: "Ask me again after the matches against Manchester City and Cardiff City.
"At the moment I can't get to grips with this result."