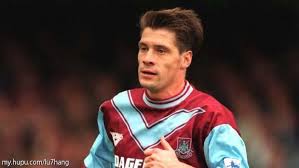 Tony Cottee has pleaded with the Hammers to grab Ross McCormack  having recommended the striker to the club four years ago!
Writing in www.london24.com he says:: " What I really wanted to see was the signing of Ross McCormack from Leeds United.
"I recommended Ross to the Hammers about four years ago when he was at Cardiff and I think if we had managed to secure him to play just behind Andy Carroll up front then it would have been a very exciting combination."
He added: "Many people have suggested that we should go after Jordan Rhodes at Blackburn.
"To me he is a goalscorer, but McCormack is a lot more than that, an outstanding talent who I would still like to see us buy before the end of the window, though I think someone needs to go out before that could happen."