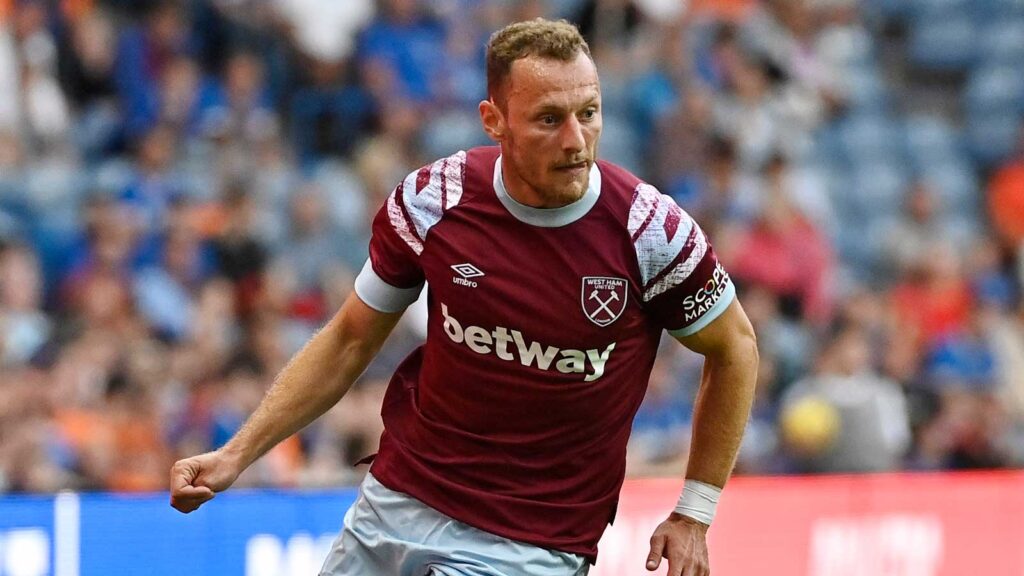 By Hughie Southon
Vladimir Coufal is concerned for the fans as the Hammers try to lift themselves into a respectable position in the Premier League.
But he knows the team has to start matches a lot better if that's going to happens after recent games which have seen us start totally on the back foot,
It happened again at the weekend and Chelsea went ahead after dominating us in our own stadium.
As has been the case so so many times this season it has not been until the second half that we have hit a decent stride and imposed ourselves on the opposition.
Coufal cleverly admits that maybe given the starts against Newcastle and again on Saturday we may be well off thinking we are a goal down when we step into the pitch
Vladi has been in fine form of late and was responsible for starting the move which led to our equaliser.
And he told www.whufc.com: "It will be better for us maybe, because we start to play properly after, so maybe at the beginning of the next game, we gave them a goal before the game and it will be a better scenario!
He added that he is unhappy with the frustration among the fans declaring "It's happening. They are fans, they are paying for, for watching a football. So sometimes when I met them on the on the street, some asked to have an autograph, and some asked why we played [poorly].
"I try to be polite. I'm just saying [to the fans who I meet]: 'It's football, you know. Everybody wants to win and sometimes it's not possible for both teams to win'.
"All you can do is listen to their opinion and do everything we can on the pitch to deliver a good result and make them happy. It's part of the job."