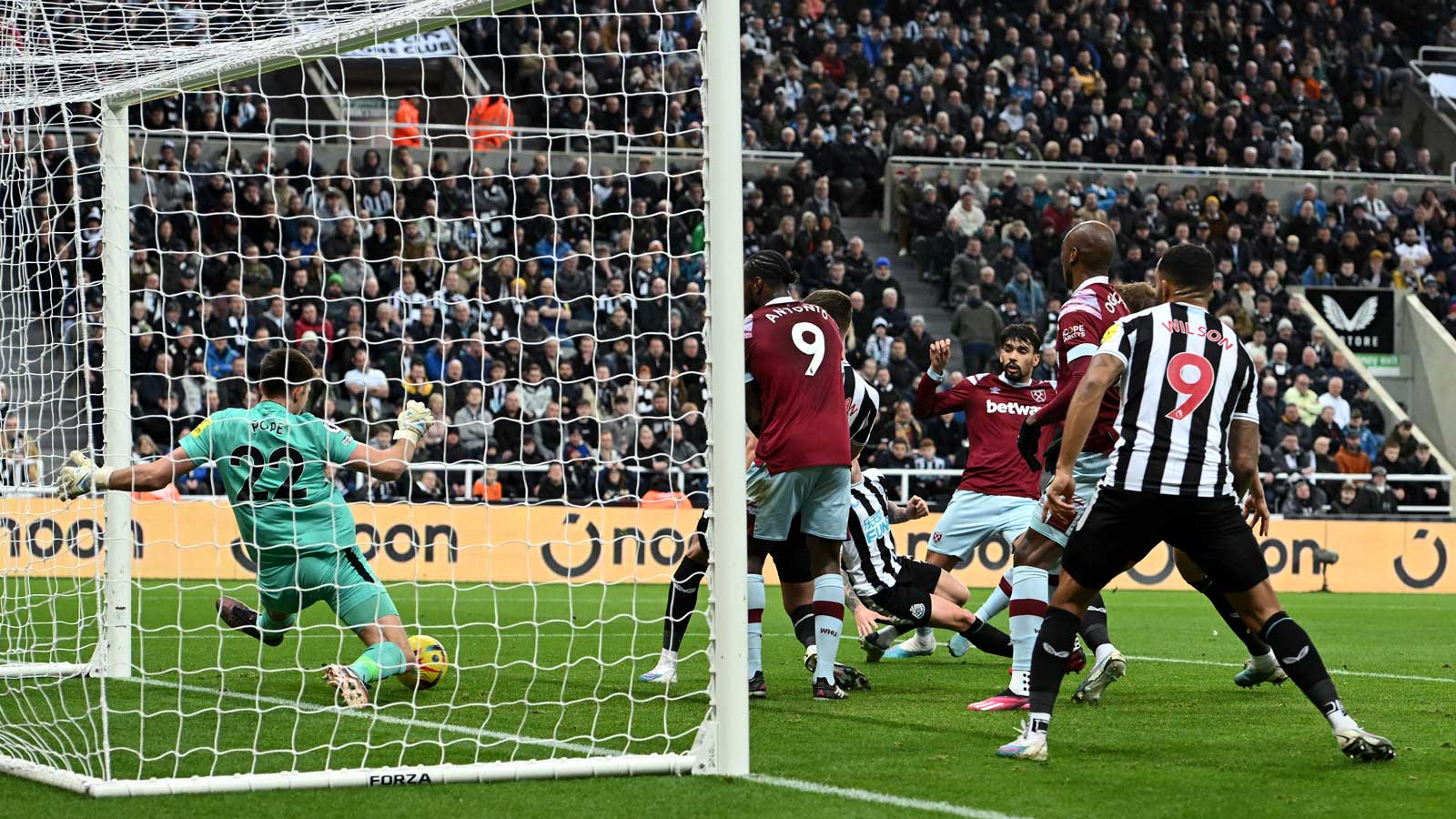 Paquetá scores our equaliser at Newcastle
By Hughie Southon
Lucas Paqueta began to show why the Hammers stumped up a club record signing for him during a fine goal scoring display at St James' Park yesterday.
The midfielder was in brilliant form topped by a goal which was celebrated in real samba style to reduce the noisy Newcastle fan to a near silent hush.
Paqueta – injured earlier in the season and unable to produce his best form on arrival in the Premier League = was at the heart of everything good from the Hammers although it remains a mystery why the manager subbed him.
The Brazilian No11  fired  home the Hammers' equalising goal as they secured a 1-1 draw at the high-flying Magpies, recovering from a nightmarish start to merit the point.
Vladimir Coufal, who gave a typically energetic performance of his own down the flank, was full of praise for his teammate's impact as the visitors continued to build momentum by making it a third game without defeat.
Speaking after the game "I think he needed some time to adapt and understand what the Premier League is about, but I think now he has got a lot of confidence."
"He scored the goal at Leeds from a penalty and then he was brilliant here. He never panics with the ball and his technique, his skills are unreal.
"He is playing like he was on the Copacabana. He is enjoying his football and sometimes when I see him with the ball, I am enjoying it on the pitch too and I don't want to interrupt him – pass to me if you want, but if not then no worries!
"Some players have these skills and some players have to fight."
"It's a big point for us at St James' Park," he added. "Newcastle also had some opportunities to score, we had chances, too and I think it's a well-deserved point for both sides.
"I've played very tough games already in my career, but this was one of the toughest I've ever played.
"It was up and down, up and down. They lost the ball, we lost the ball, it was like this – a proper Premier League game, 100 per cent!
"It was a horrible start for us, I've never experienced something like this – I didn't touch the ball and I saw the ball in our goal twice.
"I was thinking 'What's going on here?' But we were lucky the first goal wasn't given, and after we conceded the second one we started to play well."