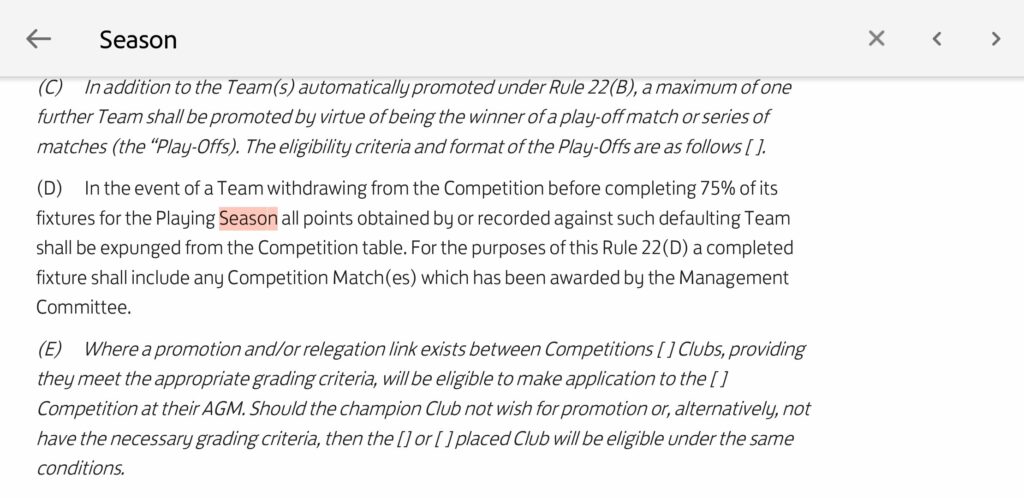 The FA rulebook for 2019/2020 season has a rule called 22d that says in the event of a team withdrawing from a league before completing 75% of fixtures for the playing season all points obtained should be expunged. This rule has been interpreted by many as suggesting that the season and current standings would stand if 75% of the fixtures are completed.
As the Premier League has 38 games per season the magic number is 28.5 games rounded up to 29.
Most Premier League clubs have already played 29 games with the exception of Sheffield United. Man City, Arsenal and Aston Villa.
Man City's game in hand would make no difference in places, a win for Sheffield United could leapfrog them over Wolves and Manchester United to 5th place
A win for Arsenal could allow them to leapfrog Spurs and possibly Sheffield United to 5th position depending on goal difference.
The only real fundamental change would be Aston Villa's game in hand as they currently sit deep in the relegation zone in 19th spot.
A win for them would push them out of trouble and above West Ham to 16th position, West Ham would drop down to 17th place and Watford would drop into the relegation zone.
Should these three fixtures be played and the Premier League season then finish after 75% of fixtures played it would mean Norwich, Bournemouth and Watford would be relegated with the Hammers beating the drop on goal difference. Liverpool would be declared Champions.   Just one of the many scenarios!