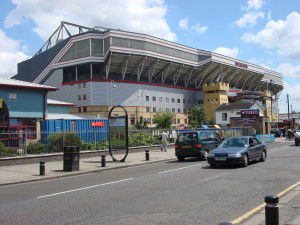 West Ham are busy preparing for a final farewell party for the last fixture at the Boleyn ground on the 7th May against Swansea City.
That date could yet move to the Sunday or Monday if TV rights holders decide they want to show the farewell spectacle live on TV.
However, there is another possible twist to our final game in Green Street with a potential  fixture clash with our home game against Manchester United on 23rd April.
If either West Ham or Manchester United progress to the FA Cup semi finals they will not be able to play their fixture that weekend so it will need to be re-scheduled.
Manchester United have made the FA Cup semis five times since 2004 while West Ham have managed the one in 2006 beating Middlesbrough at Villa Park to face Liverpool in the final.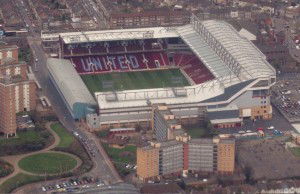 If Manchester United also progress to the Europa league Semi finals to be played on 28th April and 5th May it would make re-scheduling very difficult the proceeding week.Manchester United face FC Midtylland in February in the last 32 of the UEFA Europa League.
A  bit of long shot we know, but if all these things come true there appears to be a very real possibility that West Ham v Manchester United could be scheduled the week after when we play Swansea for our last game at the Boleyn ground. A midweek evening game before Sunday 15th May when we face Stoke City away being the most obvious period to re-schedule that match. 
The question was asked at the West Ham Supporters Advisory Board this evening by ClaretandHugh historian, Nigel Kahn. The club confirmed there is a remote possibility of the Manchester United home match being the last ever at the Boleyn Ground and if this happened they would move the celebrations and festivities to that game.