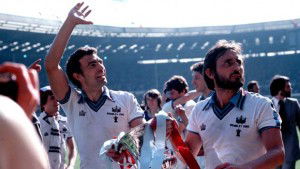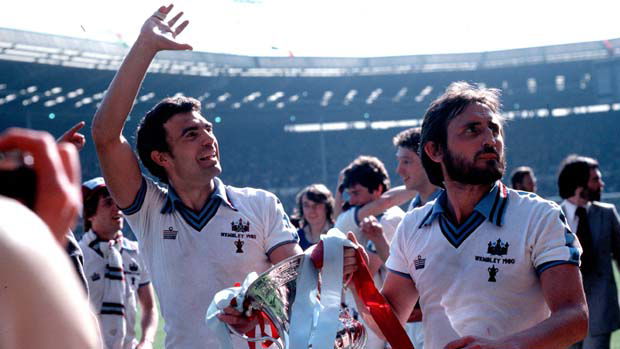 This Sunday will mark the 40th Anniversary of West Ham on 10th May 1980 victory in the FA Cup
The 1980 Cup Final was the 99th final to be played since 1872, and the 52nd to be played at Wembley since 1923. The tie involved Arsenal, who had played in the previous two FA Cup Finals and were a strong First Division side, and two-time F.A. Cup winners West Ham United, a Second Division side that had only ever played at Wembley five times before and were huge underdogs on the day.
The game started slowly with Arsenal playing their traditional defensive keep ball style of football. West Ham gained possession after Arsenal gave away a free-kick due to Liam Brady being caught offside. After this West Ham maintained possession, frustrating Arsenal before Alan Devonshire broke down the left-wing in the 12th minute, hitting a cross into the Arsenal box which fell to David Cross, whose shot was blocked by Arsenal's Willie Young. Stuart Pearson then shot at the Arsenal goal but his shot went across the goalmouth, where England international Trevor Brooking was the fastest player to react; with the Arsenal defence stranded he flicked a header past Jennings for the only goal of the game after 13 minutes.
The club is playing to celebrate the anniversary and a number of West Ham supporters are also planning watching parties on Sunday to re-play the game at 3 pm.
In the build-up why not watch Canning Town Len's mini-documentary with Alvin Martin