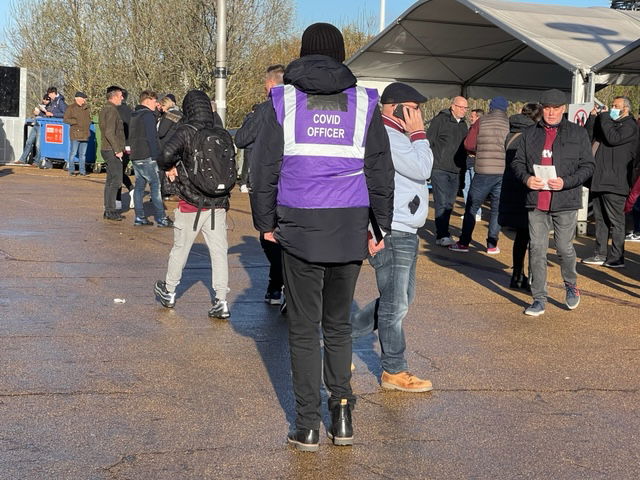 COVID protocols are a joke across the Premier League with little to no regard being paid to the recent new wave of the virus.
Although West Ham supporters largely wore mask on public transport there is no requirement to socially distance or wear masks in the London Stadium and most supporters carried on as normal despite a 60,000 crowd.
It has to be said that events like yesterday could be a 'super spreader' but life carried on as normal with supporters hugging each other and shaking hands.
The COVID officers – who are supposed to be checking for vaccination status – mostly appeared to be standing around outside the stadium looking lost.
Whether the government allows Premier League games to continue without restrictions remains to be seen but it really does seems farcical that people have to wear a mask in a small shop but not a pub, nightclub, restaurant or football stadium.