Gianluca Scamacca has been receiving praise from the supporters for his 35 minute appearance at the London Stadium during the opening day against Manchester City and there was much to admire.
Even after such a short debut he looked perfect for the one up role that he will undoubtedly be asked to adopt in the Moyes system.
But he also clearly impressed the players with vice captain Aaron Cresswell becoming the first to talk him up following his first appearance.
"I thought he was real positive," Cresswell said, speaking after the match. "He looked really sharp when he came on. He won a few duels and brought the ball down and linked the play up. It's still early for him, but his performance was really positive."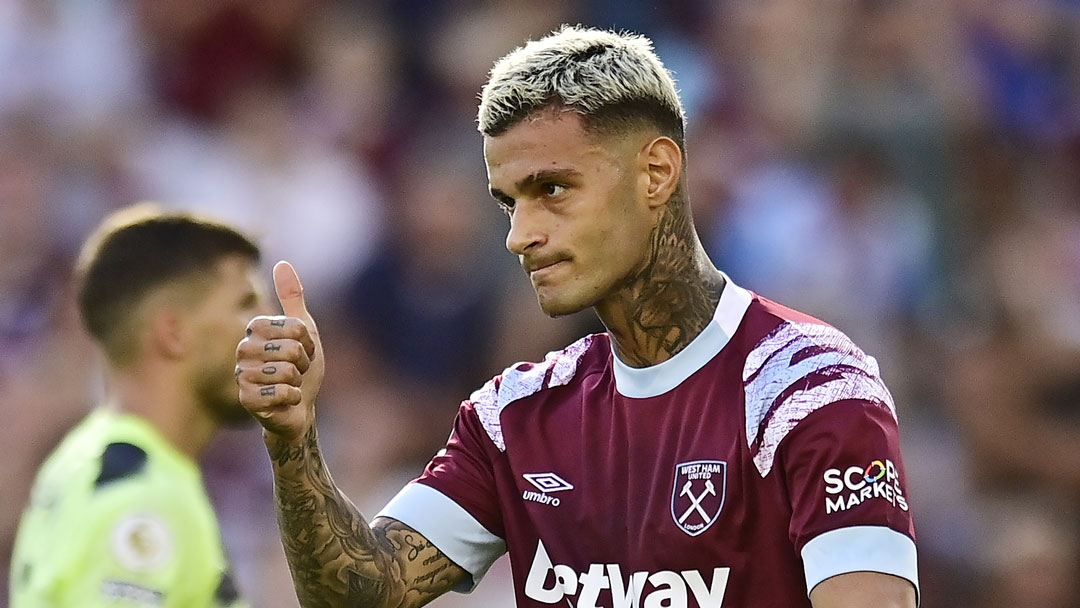 Now entering his ninth season as a Hammer, Cresswell played his part down the left, as the first five minutes brought a couple of half chances for Antonio, while Jarrod Bowen also saw his effort blocked from inside the area.
Cresswell was disappointed that the Hammers were not able to take advantage of their early pressure at the London Stadium, but happy that his team did not roll over against the champions.
"I thought we started the game really well," he added. "The first five minutes we put them right on the back foot, but we couldn't keep that energy up. Once they got control of the game we found it really difficult. 
"It's not easy on the best of days. The positives are we didn't turn over and give up. We tried to stick with it, but we came up against a better team and they outplayed us."