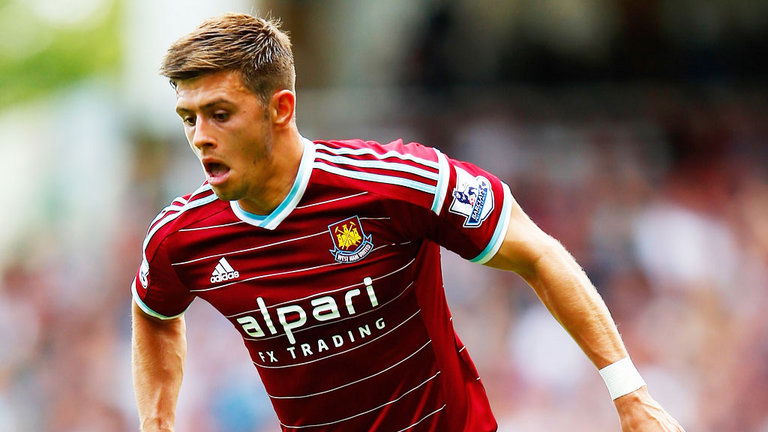 David Gold has just announced on Twitter that Aaron Cresswell has agreed a new  deal at West Ham.
He tweeted: I'm pleased to announce that Aaron Cresswell has committed his future to WHUFC by signing a new 7 year deal."
The Hammers had promised an announcement earlier in the afternoon and for the Hammer of the Year to agree such terms after just one season is fantastic news.
However, the offiial site explained that the deal was for five years.
Cresswell told the official site: ""It's exciting times for me to pen a new deal at West Ham. Thankfully last year was a good season for me personally to play every minute of every game, so it's nice to finally commit my future to West Ham.
"I was at Ipswich 12 months ago and when West Ham came in for me there was only one place for me.
I jumped straight in the car, down the A12 and signed for West Ham. So for me to play for a club like West Ham, week in week out, is massive and these are exciting times."It's going to be a massive year for us, the last year at Upton Park. But it's exciting times going into one of the best stadiums in Europe, even in the world. It's going to be a good summer, hopefully a few more faces will come in and we'll have a good year."