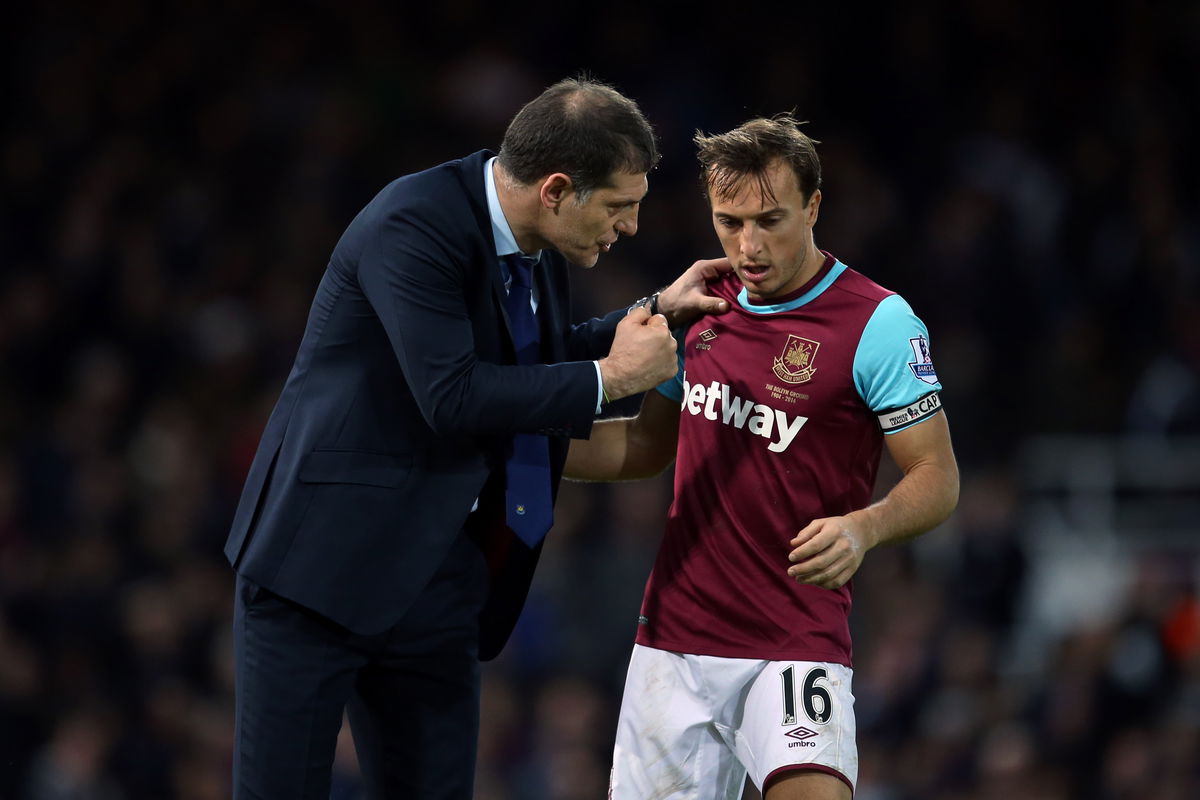 Mark Noble may be approaching the most critical six weeks of his Hammers career… or less if Senegal are kicked out of AFCON earlier than expected.
Big question marks have appeared over the captain's contribution during the course of this miserable season and the recent high challenge at Leicester City which saw him hobble off may herald a period in his career where he will be spending more and more time on the sidelines.
He was omitted from the games against Manchester United and Manchester City with Cheik Kouyate and Pedro Obiang filling the central midfield positions
Kouyate's departure for the AFCON adventure gives Noble an opportunity to show some real form as the feeling generally around grows that Kouyate and Obiang is the preferred central midfield partnership.
Nobody can doubt the captain's loyalty and passion and it may seem unfair to single him out for special attention but there can be no question that circumstances are starting to conspire against him.
Obiang and Kouyate look to be the future and thus the net few weeks will be a test of form and character for Noble – and his admirers!