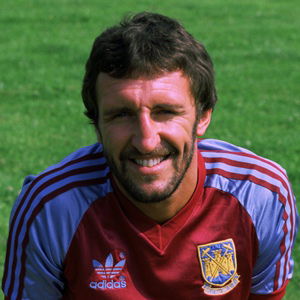 Claret and Hugh has spoken to former FA Cup Hammers veteran David Cross about his memories and his hopes for West Ham.
Well loved former striker Crossie  joined West Ham from Manchester City or £180,000 in December 1977 He scored 9 goals in 21 league games during his initial season at the club, but this wasn't enough to prevent relegation.
His first full season brought 18 goals, with 12 the following season.Cross played as the lone striker during the 1980 FA Cup final win against Arsenal. He scored 22 goals with the side that won Division Two in 1981 ensuring the club's promotion back to the top-flight. Cross was awarded the 1980–81 golden boot after scoring 34 goals.
Cross is now a full-time opposition scout for Blackburn Rovers and we caught up with him yesterday on his way to watch Bolton play Preston North End.
We asked about his memories of the 1980 FA Cup quarter-final against Aston Villa when the match was settled by a penalty by Ray Stewart.
Crossie said "I don't remember the incident that led to the penalty but I remember it being a soft penalty, a cheap one. We got lucky in that game and the semi-final against Everton as they were both stronger sides.
It was the atmosphere of the fans I remember.  The fans were brilliant, there were lots of placards, many of them with my name on. It was a great and the crowd pushed us on that year"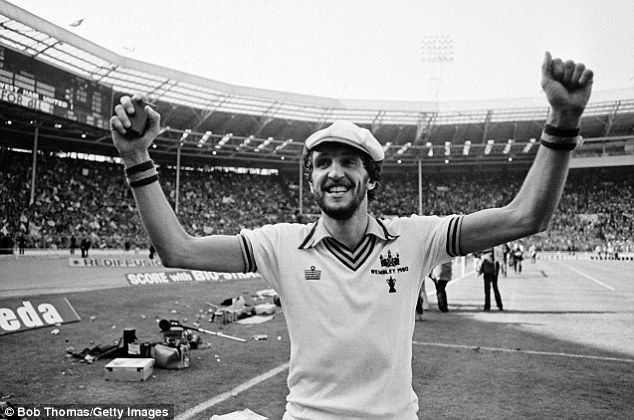 And as the Hammers dream of Wembley in 2016 he gave his thoughts on the FA Cup final 36 years ago declaring: "Many people think it is a footballer's dream to win a FA Cup, actually it was their dream to play in a FA cup final, the privilege of being there, winning it is the a cherry on the top. Feelings can't describe what the day is like."
He recalled the winner – a rare Trevor Brooking header which won the  final against Arsenal 1-0.
He said: "Of course he meant it, people thought Trev couldn't head the ball but he could. He meant that 100% but I not sure that Stuart Pearson meant to cross it to Trev though" he laughed.
And on this years he hopes he declares: "There's No reason, why we can't win it – momentum is building for this West Ham side and they have a good a chance.
"Anyone can win the Cup – that's the beauty of it, being the underdogs sometimes helps as it did us in 1980. West Ham are just one game away from a Wembley semi-final and that will drive them on"
Cross also doesn't see any reason why the Hammers can't finish in the top four this season and progress in the FA Cup "I hope Leceiester can win it, it will be great for football and there is no reason why West Ham can't finish in the top four. West Ham have had a good season and can they overcome Manchester United on Sunday.
"The 9,000 fans at Old Trafford will feed the players with confidence. We have won so many big Premier League games this season and there is never a better time to play Manchester United who are in turmoil"