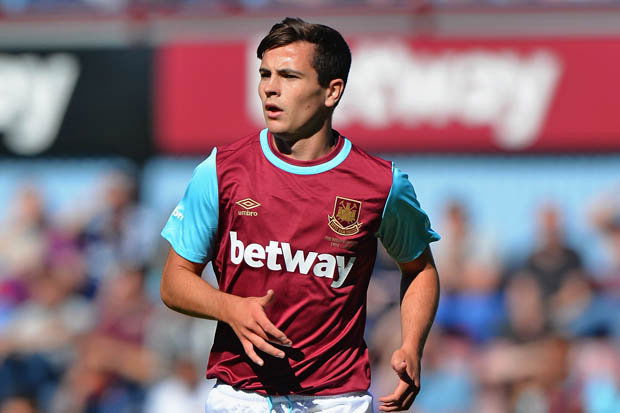 West Ham are keeping a very close eye on loanee Josh Cullen as he continues to ply his trade at Charlton this season.
He was very close to remaining as part of the Hammers squad this season until the manager accepted that another year in the Championship would be a good idea.
Cullen's contract ends at the end of the year but Pellegrini could opt to offer him a new deal with Carlos Sancjez coming to the end of his time at the club next summer.
Cullen – who has been discussed as a possible Mark Nob;e replacement in time – has made seven appearances for the Addicks who are in ninth place just four points off the top of the Championship.
Sanchez, meanwhile, has been very much an occasional Hammers player since he arrived on a £40k a week deal and is one of those who could be moved on in January if any clubs were interested in taking the Colombian.
And that could even see Cullen return in January given he has a recall clause in his contract between January 1 – 14.